Asteroid mining to make Earth rich, 800 billion liters of space water
Why mine the Moon when we have asteroids that could yield more profit than both lunar poles.
Published Sep 30, 2019 2:03 AM CDT
|
Updated Tue, Nov 3 2020 11:47 AM CST
0 minutes & 59 seconds read time
A new study has claimed that there is about 1,000 water-rich or "hydrated" asteroids that are prime for harvesting, and mining them would be easier than landing back on the moons surface and harvesting the lunar poles.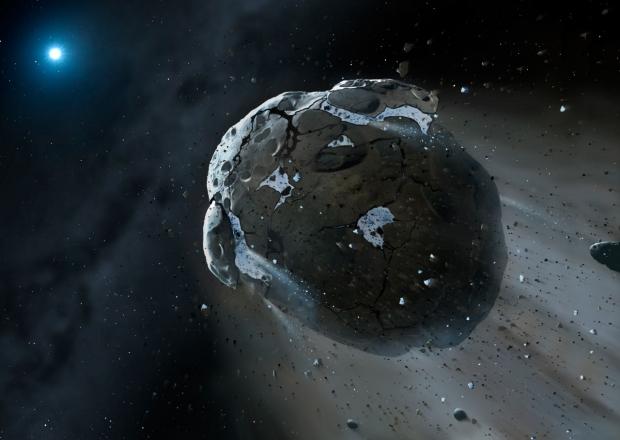 Andrew Rivkin, an asteroid researcher at Johns Hopkins University Applied Physics Research Laboratory in Maryland and lead author on the paper said that "Most of the hydrated material in the near-Earth population is contained in the largest few hydrated objects". Rivkin also suggested that if we were to land on these asteroids, and somehow established a connection line back to Earth massive profits could be made.
It is estimated that out of the 1,000 water-rich asteroids that more than 25 of them are large enough to provide more than a significant amount of water. Space.com says that the indicated asteroids contain enough water to fill 320,000 Olympic-size swimming pools and is much more water than both the Lunar poles. If there was a way to successfully establish refueling stations on these orbiting asteroids, human space exploration could unlock a 'level-up' moment as there would be no need to send fuel from Earth anymore.
Rivkin said "It's easier to bring fuel from asteroids to geosynchronous orbit than from the surface of the Earth. If such a supply line could be established, it could make asteroid mining very profitable."
Related Tags