This four-hour Destiny lore recap video is the best thing ever
Get ready for Shadowkeep with this comprehensive recap of Destiny's sprawling lore.

Published Sun, Sep 29 2019 5:23 AM CDT
|
Updated Tue, Nov 3 2020 11:47 AM CST
YouTuber My Name is Byf condenses years of lore into a four-hour video to prime gamers for Shadowkeep.
Bungie's lore mastery sets them apart in the industry. Whether it be Halo's wide heroic scope to Destiny's more macabre and bizarre sci-fi overtones, the studio is well-known for their universe-building. Destiny's lore in particular is extremely deep and rich, oozing with flavor at every turn and captivating players. There's a mystique to Bungie lore and matched with some of the best art design in gaming, this sense of mystery propels gamers forward even amidst turbulent grinds.
But Destiny's grown into a leviathan. It's a hydra that keeps sprouting heads. With every expansion it gets bigger and harder to understand. There's floating black pyramids, worm gods, archaic constructs powered by milk, terrifying hive monstrosities, and so much more that make the classic Light vs Dark story quite complex. How will new players ever understand what's going on?
Luckily there's a new four-hour lore video guide that breaks it all down, all the way back to the dark pre-Golden Age days to the Awoken and then present day. There's so much to see, talk about, and experience...especially in preparation for the new Shadowkeep expansion.
Here's some timestamps that give you an idea of all the topics covered:
Books of Sorrow: 3:30
The Golden Age: 33:52
The Collapse: 43:35
The Birth of the Awoken: 51:15
The Dark Age: 1:19:02
The City Age: 1:32:55
Destiny 1: 2:09:19
The Dark Below: 2:21:26
House of Wolves: 2:29:44
The Taken King: 2:36:07
Rise of Iron: 2:46:49
Destiny 2: 2:56:58
Curse of Osiris: 3:13:30
Warmind: 3:19:49
Forsaken & Yr 5 Annual Pass: 3:26:15
Destiny 2's big new Shadowkeep expansion releases on October 1, 2019 on PS4, Xbox One and PC for $35.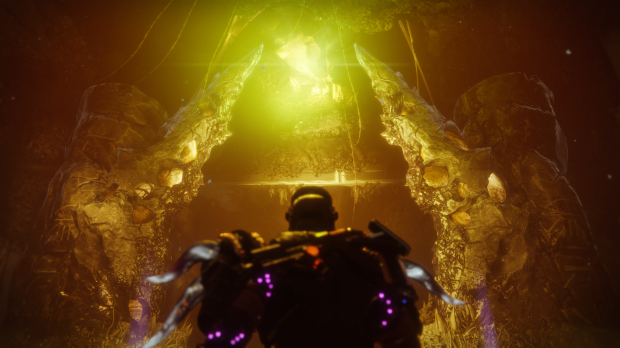 Related Tags