Death Stranding has GONE GOLD!
Hideo Kojima announces Death Stranding has gone gold.

Published Sep 26, 2019 9:37 AM CDT
|
Updated Tue, Nov 3 2020 11:47 AM CST
Death Stranding is finished and off to manufacturing, with Hideo Kojima himself announcing on Twitter that Death Stranding has gone gold.
In the tweet, Kojima said it had been 3 years and 9 months since the doors at Kojima Productions opened, and he thanked Sony, Guerrilla, cast members, musicians, artists, staff, and fans for supporting him and the team behind Death Stranding.
Old school gamers are aware of what 'gone gold' means -- but if you don't, it means the game is in 'release quality'. This means everything that makes the game work is fully functional for you to boot it up, play it, and finish it. There will be niggly bugs to be fixed here and there, but a full playthrough of Death Stranding is now possible.
Death Stranding launches exclusively on the PlayStation 4 on November 8.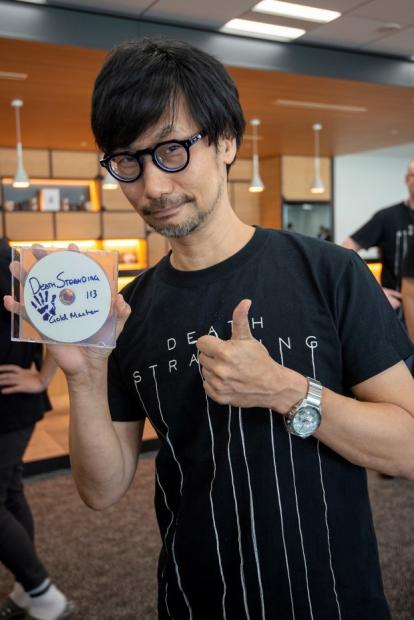 Related Tags