BioWare's new move could help rehabilitate crippling team issues
BioWare moves to a new spacious office to give developers room to breathe.

Published Wed, Sep 25 2019 12:04 PM CDT
|
Updated Tue, Nov 3 2020 11:47 AM CST
BioWare just moved to a more spacious three-story, 75,000 square foot office in Edmonton, and it could help heal the studio's significant internal turmoil.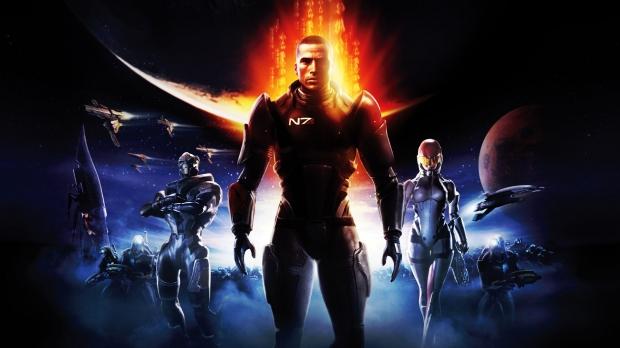 BioWare's in a rut. In fact, it's been in this rut since it shipped Dragon Age: Inquisition in 2014, a game which fundamentally changed how the studio operates. BioWare never got out of the harsh, grueling crunch that Inquisition demanded, slowly eroding team confidence and morale with years of mismanagement while tanking big-budget games like Mass Effect: Andromeda, and its new failed IP Anthem. Work on Anthem got so bad that developers indicated depression and anxiety were now endemic to BioWare; rather than a bastion of RPGs, it was now a black hole that pushed some people so hard they had to take medical leave to recuperate from stress overload.
Now with new leadership under Casey Hudson and a new change of scenery, BioWare may have a shot at recovery. The company just moved into a huge new three-story office in the EPCOR Tower in downtown Edmonton that's designed specifically for games development.
The new offices feature motion capture rooms, audio recording booths, and a bunch of cool-down recreational areas for developers. The new environment may offer BioWare a fresh start and give developers more room to do their best work.
"It makes a huge difference for us to actually be working in a space that's designed for video game development. With the way technology works these days, we need spaces that are designed to do things like motion capture and multi-player sessions. Things that you actually have to build a custom space for," Hudson told Canadian website Global News.
Of course any change in environment won't matter unless the studio also changes from within. Hudson affirms BioWare is making key changes to how it operates, but no specifics have been announced.
Despite the affirmations for change, BioWare could be falling back into the same traps. Hudson recently confirmed that BioWare is already working on multiple new projects, including the previously announced next Dragon Age game.
Maybe this isn't such a good idea, we originally thought...isn't this what got BioWare into trouble in the first place? Working on too many projects at once so the team was spread too thin, forced to work long hours and double-down while communication broke down?
With any luck, this new studio swap is just the beginning of BioWare's road to reformation. The studio needs strong rehabilitation from the inside out, but moving to a new environment could be a stepping stone to those old glorious days of yore.
Related Tags