Cuphead's soundtrack is tremendously popular, tops Billboard's charts
Studio MDHR's saucerful of splendid sound soars to chart-topping heights.

Published Thu, Sep 19 2019 5:27 PM CDT
|
Updated Tue, Nov 3 2020 11:47 AM CST
Cuphead's tunes become the first video game soundtrack to top Billboard's jazz charts.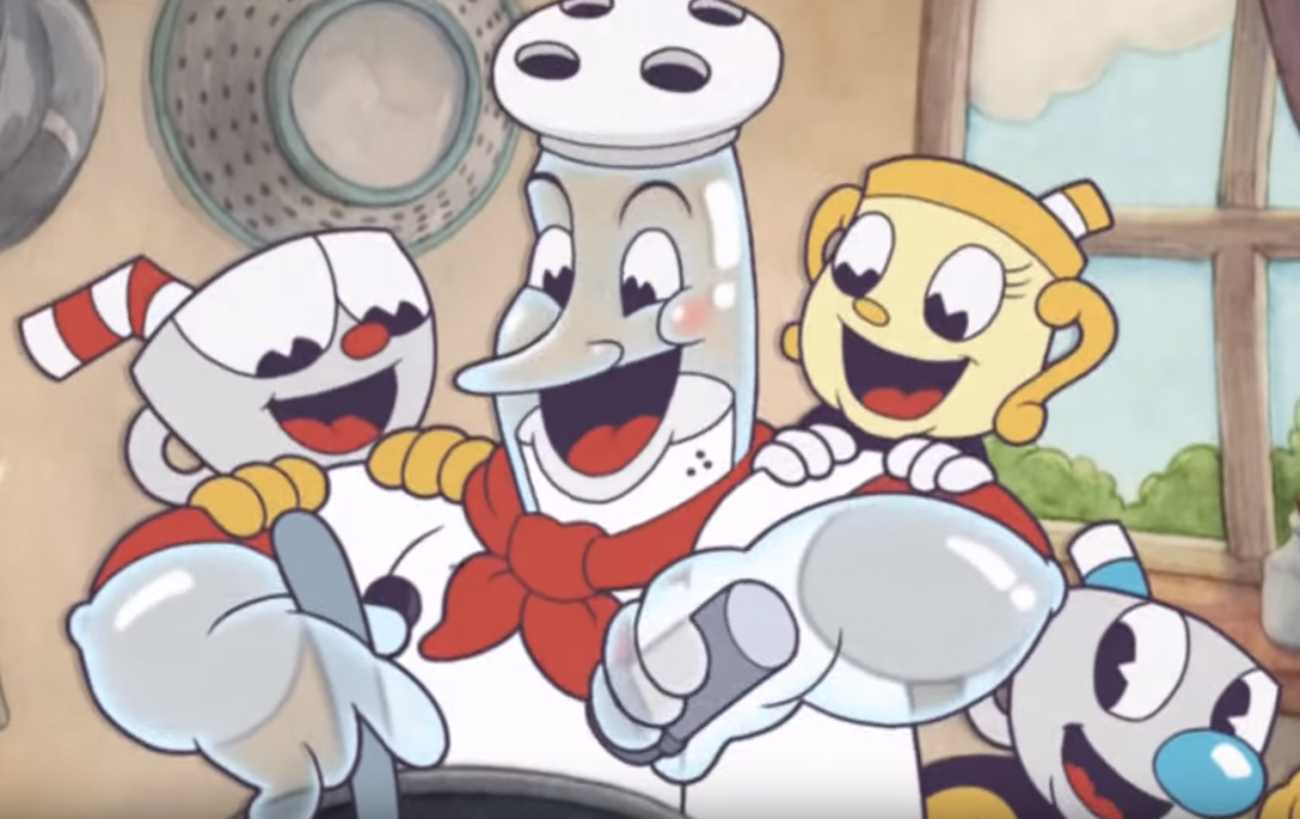 There's nothing quite like Cuphead. With hand-drawn animations straight out of a golden age cartoon, it's probably the most visually-striking indie on the market. But it'd lose a lot of magic without its soundtrack, and apparently jazz fans agree: The game's soundtrack is #1 on Billboard's jazz music charts for the week of September 14.
Cuphead is like time-travelling to the 1930s, when fast-tempo jazz and old-time piano notes invigorated smoke-hazy clubs. It's a unique and spellbinding journey, and the soundtrack really captures the authentic vibes of the period. Whether it's a slow meandering melody as you roam across the world map, or a pulse-racing xylophone beat punctuated by bombastic trumpets, the soundtrack is absolutely excellent and worth your time (and money).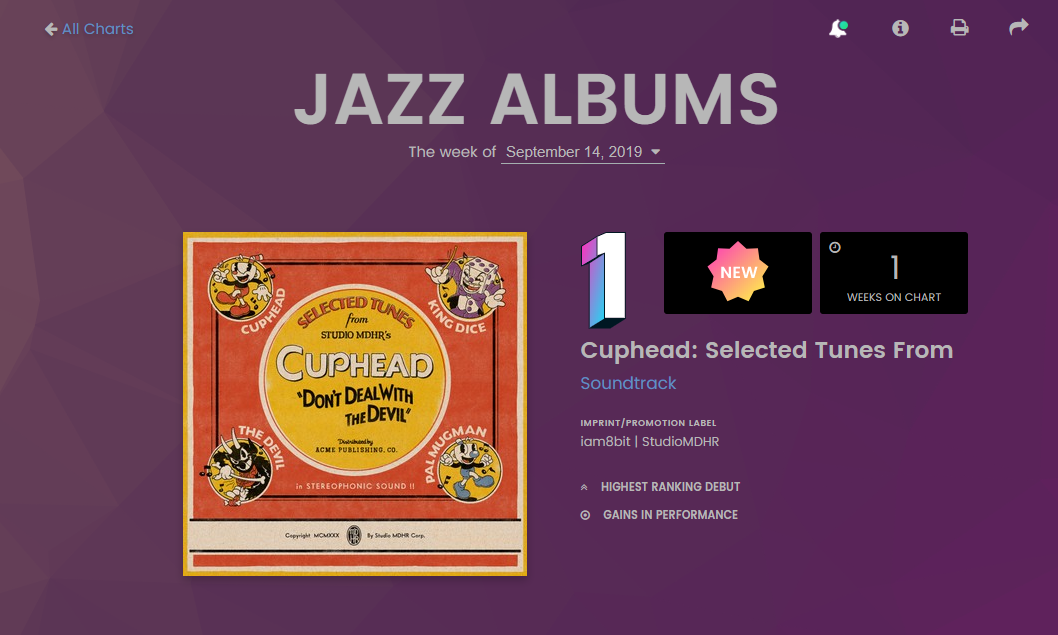 Read Also: Cuphead's difficulty is important
In other Cuphead news, the game is now available for Nintendo Switch, and Netflix has ordered an original animated TV show based on the game series. The last major DLC, the Delicious Last Course, has been delayed to 2020 on all platforms.
Related Tags