Mr. Robot creator rebooting Battlestar Galactica for NBC Peacock
Battlestar Galactica + Mr. Robot creator + NBC Universal's new streaming service Peacock = win.

Published Tue, Sep 17 2019 9:38 AM CDT
|
Updated Tue, Nov 3 2020 11:47 AM CST
The streaming wars have well and truly begun, with WarnerMedia securing streaming rights for The Big Bang Theory on HBO Max for $1 billion and Netflix getting exclusive rights to Seinfeld in a deal worth over $500 million.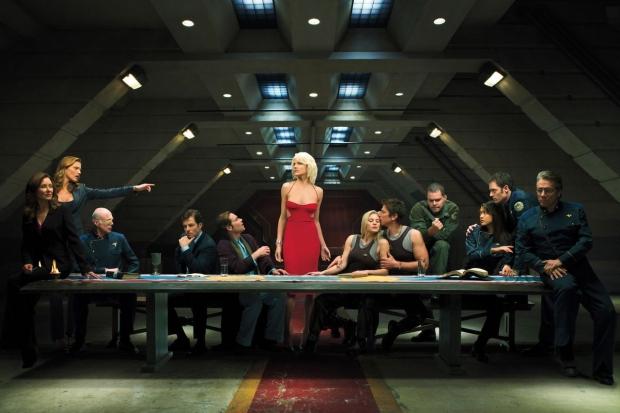 Now... it's NBC Universal's turn with a new deal seeing Mr. Robot creator Sam Esmail rebooting Battlestar Galactica (for the second time). It will be an exclusive show to Peacock, NBC Universal's new streaming service.
NBC didn't spill any details on the Battlestar Galactica reboot, but anyone who has seem Esmail's work on Mr. Robot knows that this is definitely an interesting move. I didn't expect anything like this, and I'm kind of intrigued as to what Esmail can do differently in a space setting versus the world of Mr. Robot.
Peacock will have a vast library of shows available for both ad-supported and subscription-based services, with Parks and Recreation, Everybody Loves Raymond, Cheers, Downton Abbey, and recently secured The Office for Peacock in a deal worth $500 million.
Related Tags