Astronomers find the biggest neutron star to date, 2.7x the Sun's mass
Astronomers have stumbled across the biggest neutron star we have found to date, it's 4,600 light years away.

Published Tue, Sep 17 2019 2:02 AM CDT
|
Updated Tue, Nov 3 2020 11:47 AM CST
Astronomers were going about their rounds in search for gravitational waves and stumbled across the biggest neutron star discovered to date.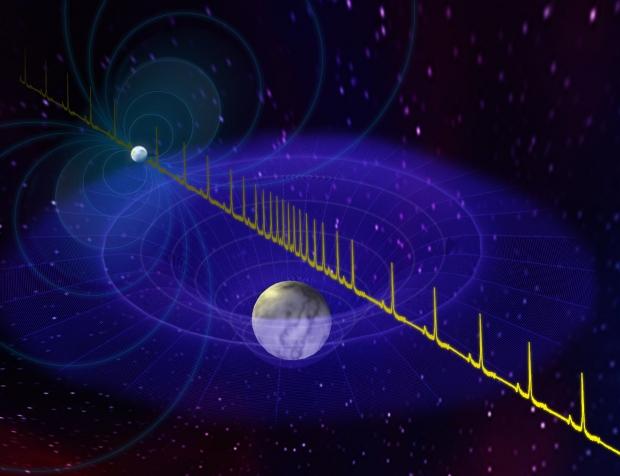 The findings were published in Nature Astronomy and are from the National Science Foundation-funded NANOGrav Physics Frontiers Center. Astronomers at the West Virginia University were using the Green Bank Telescope in Pocahontas County to observe the star which has been titled J0740+6620.
J0740+6620 is a rapidly spinning pulsar star that harbors 2.17 times the mass of the Sun which is staggering 333,000 times the mass of the Earth. What is most interesting though is that this neutron star is only 20-30 kilometers across, breaching the known limits of how massive and compact a single object can be without converting itself into a black hole. For more information about the recently discovered neutron star, check out this article here.
Related Tags