AMD markets Ryzen PRO at 5GHz... except, it can't unless cooled by LN2
AMD claims its Ryzen PRO can hit 5GHz on YouTube promotional video, except it can't AT ALL.

Published Thu, Aug 29 2019 10:00 PM CDT
|
Updated Tue, Nov 3 2020 11:47 AM CST
AMD is in hot water over a marketing video that hit YouTube, which claims its Ryzen PRO is capable of smashing 5GHz -- which, it simply cannot do. Check out the video below, with the mistake happening at 1:34 in the video:
The video is going to confuse people, and it's hard to see how this got through all of the checks and balances it would go through at AMD before being uploaded to YouTube. Most people, including reviewers, find their Zen 2-based CPUs falling somewhere between 4.0-4.3GHz -- nowhere near 5GHz - unless crazy LN2 cooling is thrown into the mix.
Hell, even under LN2 cooling Ryzen PRO can't get anywhere close to 5GHz on a single core let alone all-core 5GHz boost. Weird.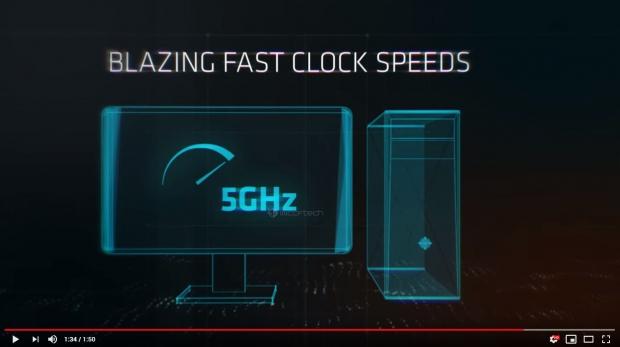 Related Tags