Skyrim composer Jeremy Soule accused of rape
Skyrim composer accused of rape and intense misogyny by a female indie developer.

Published Mon, Aug 26 2019 11:55 PM CDT
|
Updated Tue, Nov 3 2020 11:47 AM CST
Video games composer Jeremy Soule, described as the John Williams of game music, has been accused of raping an independent developer.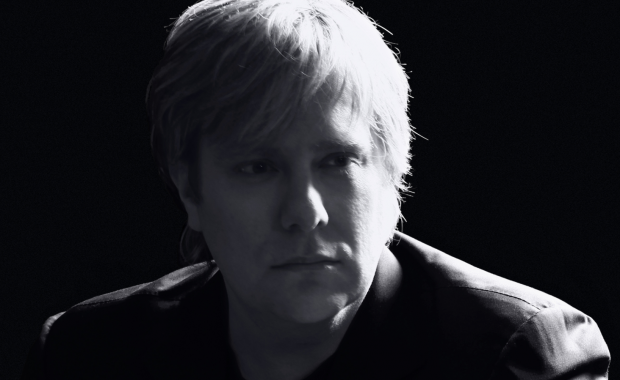 Nathalie Lawhead, the indie dev behind Tetrageddon Games, says she was raped by Skyrim composer Jeremy Soule while working on a hellish ARG project. The following is based on Lawhead's story.
"On November 4 2008 I was contacted by a studio in Vancouver to design and build an ARG for their new IP. I talked about my experiences of working with this company before. For example, in this post."
"What I didn't share, when talking about my experiences, is that I was raped by Jeremy Soule while I was working there."
Lawhead met Jeremy Soule at a Christmas party, and the two sparked a friendship. Lawhead describes Soule's early behavior as somewhat fatherly, offering to help guide the indie artist and offering advice. The friendship soon got out of hand, the dev says.
The interactions were decidedly one-sided and Soule kept sharing stories about women who rejected him, Lawhead saif. At this point Lawhead felt trapped and held hostage; Soule knew Lawhead's boss at the time and the dev was afraid of being fired if she "wronged" the composer.
"Most of the conversations between me and him involved him complaining about the women that wronged him. At the time I thought he was in serious pain, and that he needed a friend to talk too. Now I realize that this was predatory behavior," Lawhead said.
"The longer I hung out with him, the worst these conversations got.
"He shared about how women cheated on him. He talked about one woman for who he paid for life saving medical treatment, but she rejected him even "after all his help". He then went on to talk about another woman that he was dating, who had a very young daughter, and he found out that she was being molested. The way he described this was awful and graphic... the more I listened the darker it got, and at this point it sounded more like he did things to these women instead of the other way around."
Soule would share insight into his creative process, which too embraced his estranged relationships. Despite his misogynistic rants and loathsome conversations surrounding women, Lawhead says Soule needed a female muse to inspire his musical work, which is found in games like Baldur's Gate, Metal Gear Solid, and The Elder Scrolls V: Skyrim.
Lawhead recounts the coercion she felt under Soule's thrall, describing a kind of domineering relationship fueled the composer's work.
"Eventually he started to indirectly threaten my position at work, saying things like "It's me or bust." Jeremy was close friends with the CEO, and the CEO (my boss) would speak highly of him.
"I was afraid of losing my job, and he knew how desperate I was because I shared with him that I didn't know what I would do if this didn't work out. I didn't want to jeopardize this job so I was afraid of rejecting him and tried to keep the friendship.
"As things went on, he started to become more misogynistic and sexist. He talked about the mystical power women hold over men with sex. How men are helpless and they need sex. How he needs sex, and a relationship, so he can write his music.
"He talked about how composing is sexual, and how he will write about sex as inspiration in his music. He talked about how performing music is very sexual. He wrote songs about women that he had relationships with this way. What he does to women, is what inspires his music.
"The work he composed for video games is based on this. He "needs women to inspire him"... there was so much of this, very uncomfortable inappropriate stuff (inappropriate even for friends), and it kept getting darker and darker.
"Throughout this time Jeremy acted like a victim, and blamed women he was in relationships with (or forced relationships on) for what he was doing."
As the friendship deteriorated into what's described as predatory manipulation, Lawhead says she was given an ultimatum. Either she chose Soule or she'd lose her job. Then he raped her, Lawhead accuses.
"He made advances on me and I explained that I didn't want this and wanted a friendship. He was very threatening, and didn't listen. He made it clear that it's "him or bust". He raped me."
Lawhead's full account is haunting and incredibly sad, and it's worth a read. During the ARG project, Lawhead was so intensely stressed and overworked that she had two ambulance trips to the emergency room. She hadn't mentioned the rape before now.
"I'm writing this post to honestly, and openly, explain what I have been through. I am sharing emails between myself and my bosses (and others that I worked with) to provide proof of the abuse that I went through. I don't really care about what they'll do to me, or the legal repercussions. It's too hard to not say something (I can't keep this up), and I hope me sharing will prevent other women from being victimized by him," Lawhead said in the tell-all post.
Soule has yet to respond to the accusations, and the unnamed company Lawhead was working for has yet to step up.
Jeremy Soule won't be composing for Bethesda's new Elder Scrolls VI game, but he's been conscripted for Amazon's new Lord of the Rings TV show.
Related Tags