GameStop Nintendo Direct leak suggests 12 new untitled Switch games
A GameStop leak has suggested that Nintendo are preparing to announce 12 new Nintendo Switch games.
Published Fri, Aug 23 2019 2:10 AM CDT
|
Updated Tue, Jun 16 2020 4:29 PM CDT
A new image leak has surfaced online claiming that if Nintendo hold a Direct during the month of September we could hear about 12 new untitled Switch games.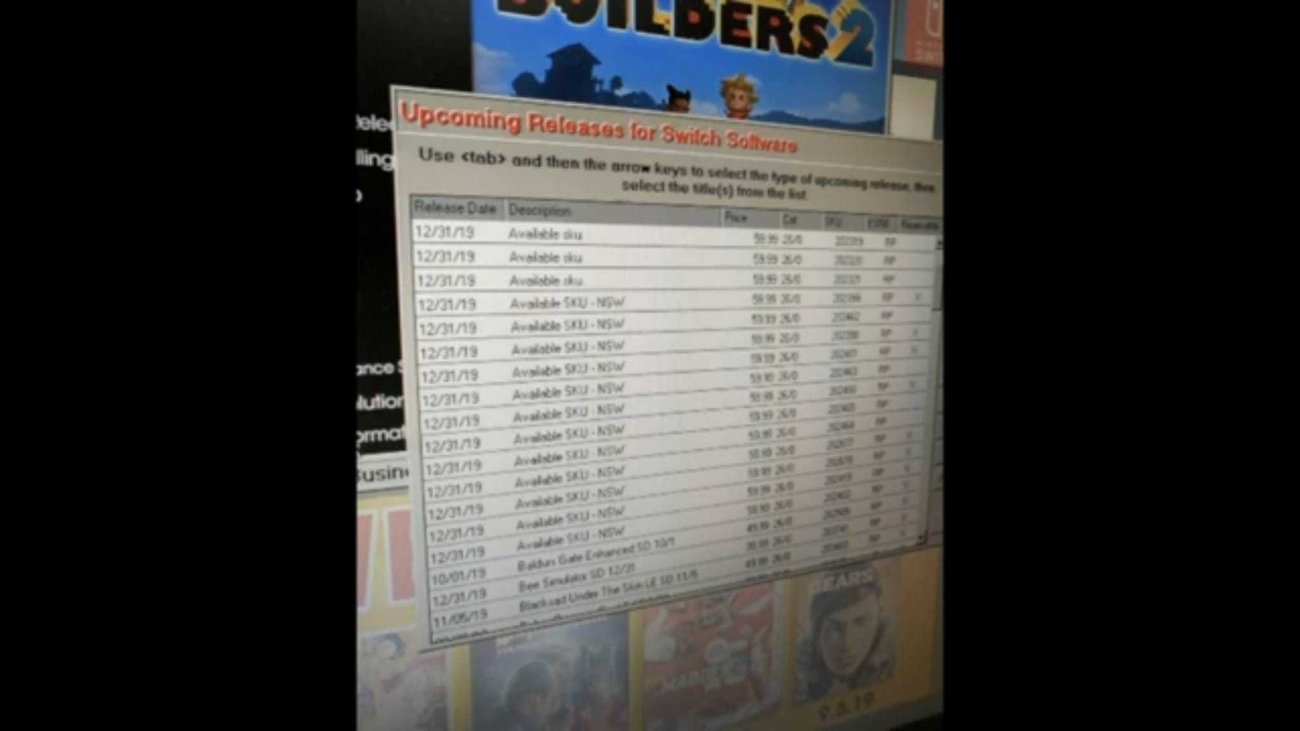 The leak, which can be seen above, is an image of a GameStop screen that lists 12 unreleased Nintendo Switch games. The first thing that comes to mind is that since there is so many games listed under 'untitled' that Nintendo are preparing to announce a bunch of new games ahead of the Christmas season, and before the end of Q3 through a Nintendo Direct.
A Nintendo Direct during September, which is the last month of Q3 makes sense as it would continue the hype train moving forward through to the holiday season and through to Q1 of next year. Do keep in mind though, this is still a 'leak' so there is currently no credible source, all we are going off of is a blurry image from GameStop. Why must all these 'leaks' have blurry images, in this day and age everyone usually has a half-decent phone and that phone comes with a half-decent camera, yet all these 'leaked images' are blurry... It really makes me question their credibility.
Related Tags