The Vex are coming in Destiny 2 Shadowkeep's Season of the Undying
Bungie teases Shadowkeep's first Season of the Undying event.

Published Mon, Aug 19 2019 5:59 PM CDT
|
Updated Tue, Nov 3 2020 11:47 AM CST
Gamescom 2019 - Bungie today announced Season of the Undying, the first season for Destiny 2's big new Shadowkeep expansion.
Soon Destiny 2's new $35 Shadowkeep expansion will be the gateway to all future seasonal content. Shadowkeep's first seasonal event, Season of the Undying (technically Destiny 2's Season 8) is centered around the time-travelling Vex, but no other official details have been confirmed. The new trailer is cryptic and mysterious in pure Bungie, offering intriguing glimpses of lore and content we can expect from the season.
"We say the Black Garden is the birthplace of the Vex. But it was not the beginning. It was the reason. The life in the Garden called out a question. The Vex are the answer. They will do anything to protect the Garden. In these things there is symmetry. The gateways have opened. The Vex are coming. The Garden of Salvation is only the beginning."
Read Also: Bungie's ambitious vision brightens Destiny's future
The new Season of the Undying will kick off some big changes to Destiny 2, namely in how the seasons operate. Bungie is now rotating seasonal content in and out rather than permanently adding it to the game. Destiny 2 director Luke Smith says this will give Bungie a much-needed break from intense crunch and make the 3-month seasons feel more special.
What exactly Season of the Undying will bring remains uncertain, but we should expect a new mode, some new gear, and some accomplishments to boot.
Destiny 2's new Shadowkeep expansion releases on October 1, 2019 on PS4, Xbox One, Steam and Stadia. Every purchase of the expansion will include Shadowkeep's season pass.
Season of the Undying will begin a day later on October 2, 2019.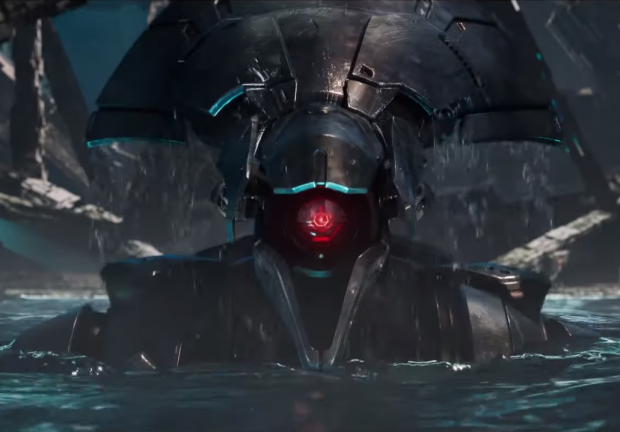 Related Tags