The Moon looks more ablaze than our own Sun in new NASA Fermi images
NASA's Fermi spacecraft has captured the gamma rays bouncing off the Moons surface.

Published Aug 16, 2019 4:11 AM CDT
|
Updated Tue, Nov 3 2020 11:47 AM CST
While our eyes cannot see high-energy radiant called gamma rays, NASA's Fermi Gamma-ray Space Telescope certainly can and it has produced incredible images of the cosmic rays hitting the Moon.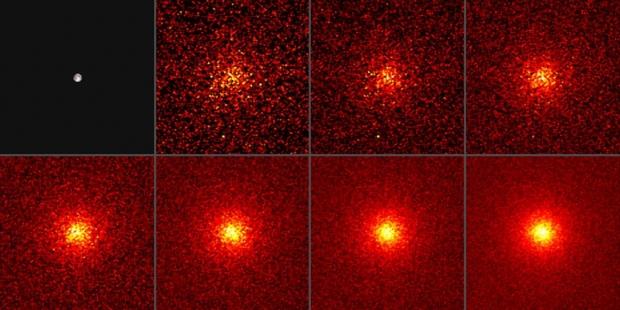 Above we have some progression images of the Moon's gamma ray exposure, and according to Mario Nicola Mazziotta and Francesco Loparco from Italy's National Institute of Nuclear Physics in Bari, these images give us a better understanding of how fast-moving particles called cosmic rays interact with the Moon. The particles we are seeing are electrically charged and since the Moon has no magnetic field these charged particles make it to the surface.
When the particles hit the Moon's surface they produce a gamma-ray emission, while the Moon does absorb most of the particles some escape its clutches. Since NASA are planning on returning humans to the Moon by 2024, these findings of gamma exposure on the Moon emphasize the importance of NASA equipping our astronauts with gamma-protection suits so they aren't doused in these cosmic rays. For a more in-depth analysis, check out this article here.
Related Tags