Supercomputer built 8 million simulated universes in 3 weeks
But the bigger question is, can it run Crysis?
Published
0 minutes & 55 seconds read time
Scientists are always looking for more updated and better ways to understand the universe we are currently living in and one of the best ways they can do that is through simulations.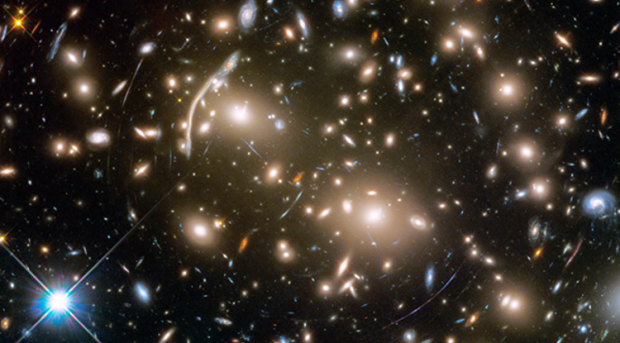 According to a new announcement by researchers at the University of Arizona, the Ocelote supercomputer has managed to generate 8 million simulated universes for scientists to study and understand. These simulated universes are going to be directly compared to our actual cosmos, and through the comparison scientists hope to draw a better conclusion of the cosmic events that occurred while also filling in missing data points that are currently puzzling to theorists.
While 8 million simulated universes in just three weeks is certainly an achievement in itself, Ocelote didn't quite have the power to render these universes to every detail, as that would require an astronomical amount of computing power. Instead, Ocelote and the scientists created a system where the computer produced results that are a "sizeable chunk" of the observable universe. It should also be noted that each of the universes created were devised under a completely different set of rules, meaning that scientists have a lot of busy comparison work to do now.
Related Tags