Master Chief Collection could be a big mess on PC
343i needs to be careful about over-promising with the Halo MCC on PC.

Published Sat, Jun 29 2019 11:15 PM CDT
|
Updated Tue, Nov 3 2020 11:48 AM CST
The original Master Chief Collection was a total mess at launch. 343 Industries simply bit off more than it could chew by cramming four Halo games in one, leading to terrible matchmaking and insanely long downloads. Now the same could happen on PC...just in a different way.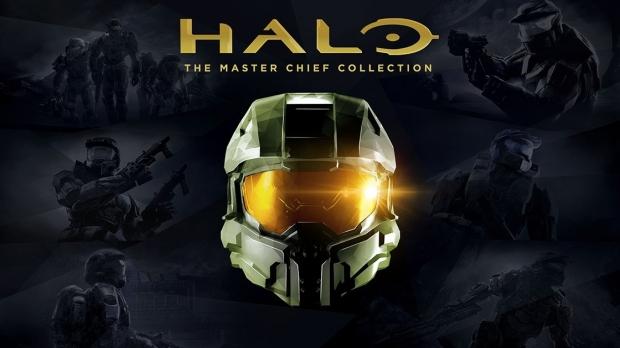 The more 343i talks about The Master Chief Collection on PC, the less excited I get about the project. The initial thrill of re-living old Halo games on a high-end, responsive platform wears thin as the reality of game dev, Microsoft, 343i's history, and other factors hit home. I have some serious doubts it can be pulled off without delays and lots of complications.
The scope of the collection seems to get more and more ambitious over time, and I remember what happened with the original Xbox One version. The devs who notoriously botched the first Halo collection are making huge promises with the PC version, including full optimizations across the board in games that were never really designed for PCs to begin with, expansive GPU hardware support, uncapped frame rates, etc. The implication is that the original five Halo games will look, play, and overall be better on PC.
It helps 343i is getting help from two smaller external studios, Splash Damage and Ruffian, to port the games to PC. But the project--which includes five separate slices of legacy Halo games re-released on PC for $10 a piece--keeps growing and growing. 343i has an ambitious plan to unify all games with a new engagement-driven progression system with unlockables, seasonal events, and other community features built into the main framework.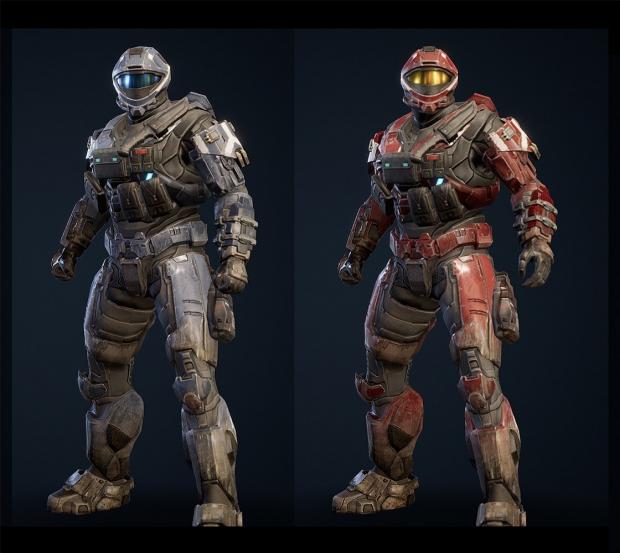 The system will have a complex global ranking system for all the games. 343i discussed the new rankings in a recent Halo Waypoint update, which only adds to the massive snarling snakes nest that could become MCC on PC.
"There will be a Global rank and a matchmaking per-playlist rank that players can level up. As players complete matches and earn medals, they will earn XP and eventually reach a new level for their Global rank with each level having a unique name and icon. Per-playlist ranks will be the same as they are in MCC currently, but will be reset at the beginning of each new season or if a playlist is added in."
The update also says Forge maps across and gametypes across all applicable Halo games will be backed up to a huge server, which will then be accessible across specific games. In short, Forge content will be backed up and preserved. Or at least that's the plan.
"In the future, we will be doing a one-time copy of both the maps and game types that you have uploaded to your file share so that we can begin preparing them for future implementation in MCC. This copy will occur for every Xbox Live account with maps and modes on its file share - content saved locally will NOT be transferred.
"Due to the complex nature of this process, we will only be able to do a single on-time migration for each file type, so we've separated this into two separate days - one day for maps and one day for game types. By allowing players to fill up their file share with maps during the first pull and again with game types on the second pull, players can maximize their slots and bring over as many of each file type as they can fit in their file share. We do not have definitive date of when this will happen yet, but please begin loading up your file shares on each game (Halo 3, Halo: Reach, and Halo 4) beforehand in preparation for them to get copied over."
That's a pretty tall order.
Right now there's just so many moving parts that 343i and its teams need to be very, very careful about what they're promising. These extras like full legacy Forge migration and increased file sharing doesn't even include all the development work like textures, lighting effects, and control optimization needed for the games.
All of these things being put on the docket could lead to delays. I'll be shocked if Halo Reach releases on PC in 2019. We've got roughly five months to go before the game should be ready on Steam and the Windows Store for $9.99.
Beta testing is just now starting on PC, and it's happening in a very slow, very exclusive way. Less than 1,000 people got into the first Halo Reach PC test and it only included a campaign mission. Multiplayer testing hasn't begun just yet. 343i says more "flights" are coming soon and they're doing everything they can to get more people in, but in all honesty these closed-doors, limited tests probably won't come even close to simulating millions upon millions of Steam users playing at the same time.
Steam currently has 90 million active users who play games every single month. Can 343 Industries handle that kind of load? Remember that each game will be sold separately, so there's going to be millions of people playing different Halo games at the same time. Microsoft definitely has the server power and let's hope 343i has the know-how to make it happen.
The collection isn't being made all at once, though.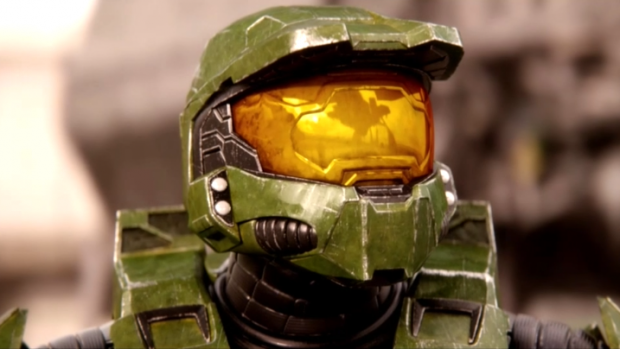 At least 343i has learned from that mistake. Instead, Halo Reach is getting ported to PC first, and the other games will follow in their lore-based chronological order: Halo, Halo 2, Halo 3, Halo 3: ODST, and then Halo 4. Each game will bring its own unique challenges, hurdles, and complicated problems to solve. These issues could be exacerbated by extras like the progression system, Forge content transfers, connectivity infrastructures for PC piled on top.
Even still the Halo timeline is getting pretty congested. Along with helping with the Master Chief Collection on PC, 343i is working on Halo: Infinite, the next big Halo game, which will release simultaneously on PC and Xbox One consoles. 343i is also promising some big things with Infinite's PC port, affirming that tons of optimizations will be made and that PC is a "first-class citizen."
Halo: Infinite, aka Halo 6, is due out by Holiday 2020 to coincide with Project Scarlett's launch, which is little over a year away.
We still haven't seen proper gameplay of Halo: Infinite yet. The E3 2019 footage was just a very lackluster in-engine rendered cutscene. Hell, we only got official Halo Reach PC footage just recently, and it's in a pre-alpha state. This is somewhat alarming and doesn't inspire much confidence. Maybe I'm just being paranoid, but both of these projects could be significantly delayed--after all, Infinite is being made on a brand new games development engine called Slipspace.
Whether or not 343 Industries and its team of studios can pull off this huge timeline of ambitious Halo projects remains to be seen. They can eventually do it, I'm sure, but they need to tread very carefully lest they relive old mistakes with Halo 5: Guardians (which had a terrible storyline) and the Xbox Halo MCC (tons and tons of systemic issues).
Related Tags