Devil May Cry on Switch looks as good as a Xbox 360 version
The Nintendo Switch version of Devil May Cry looks as good as the Xbox 360 version.

Published Tue, Jun 25 2019 2:00 AM CDT
|
Updated Tue, Nov 3 2020 11:48 AM CST
Capcom's Devil May Cry has released on the Nintendo Switch, and we now have some great side-by-side comparison footage that compares the Switch version with the PS2 version, and an Xbox 360 version.
The footage comes from Direct-Feed Games and gives us a great example of what we will be working with on the Nintendo Switch graphically wise. This comparison shows that the Nintendo Switch version of Devil May Cry sits somewhere in-between that of the Xbox 360 and PS2 - from a graphical perspective.
Some scenes we can we see that the Nintendo Switch version shines better than the Xbox 360, and others it looses out. The PS2 version has completely fallen behind and is easily the worst out of three examples. Overall, if I was to crown one of the platforms king, I would have to give it to the Nintendo Switch version. This is because the color gradient that is used throughout the game seems to be more balanced in the Switch version, and doesn't have a film of whiteness layered over the top that the Xbox 360 one has.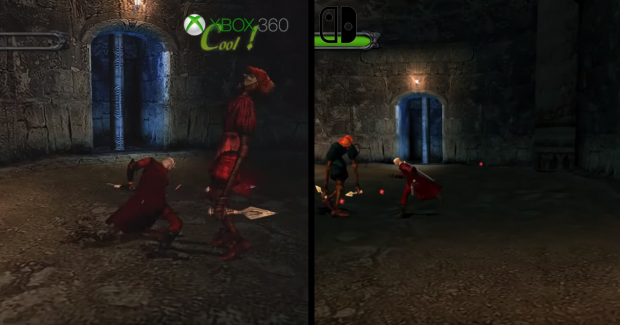 Related Tags