Super Mario battle royale brings chicken dinners to browser
The quest to make every game a battle royale experience has landed on Super Mario, and its quite popular!
Published Jun 24, 2019 3:00 AM CDT
|
Updated Tue, Nov 3 2020 11:48 AM CST
0 minutes & 45 seconds read time
Ever wondered what it would be like if Super Mario went battle royale? Well, now that curiosity can be fulfilled with DMCA Royale, a Super Mario parody battle royale game.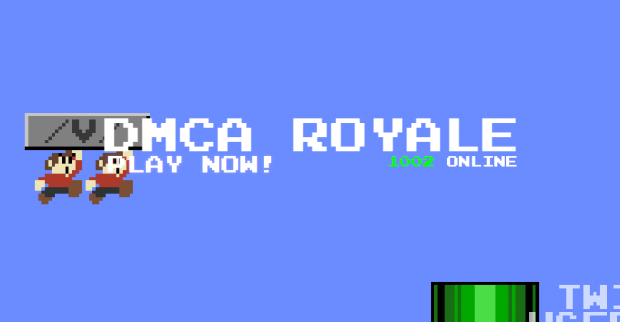 InfernoPlus, the developer behind DMCA Royale released his parody game sometime last week and it allows players to join a 75-player race where players could eliminate each others progress. DMCA Royale when it was first released was originally called Mario Royale, that was before Nintendo's lawyers got involved. The game then re-released as DMCA Royale and all of Nintendo's assets were replaced with seal team six's original content.
DMCA Royale now features the characters Infringio and his brother Copyright Infringo, instead of Mario. DMCA Royale is quite popular as well, at the time of writing this I was getting full lobbies of players and there was about 1,000 people online battling for first place. If you are interested in some battle royale action in your web browser, check out DMCA Royale here.
Related Tags