Amazon's game engine woes lead to cancellations, layoffs
Issues with Amazon's Lumberyard engine stalls dev, leads to cancellations and mass layoffs.

Published Mon, Jun 17 2019 7:16 PM CDT
|
Updated Tue, Nov 3 2020 11:48 AM CST
Amazon's ambitious gaming roadmap has been disrupted as it pivots away from certain projects, leading to mass layoffs.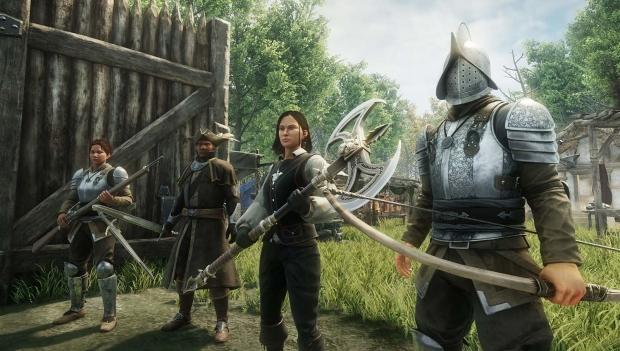 Due to issues and complications with its internal Lumberyard games development engine, Amazon has cancelled another major PC game project and plans to fire dozens of employees, both Kotaku and The Wall Street Journal report. Sources familiar with Amazon's games business say its proprietary Lumberyard Engine isn't yet flexible enough to facilitate efficient development of specific multiplayer games, leading to at least one unannounced project being canned, and brings to mind BioWare's monumental woes with re-tooling DICE's Frostbite engine to play nicely with RPGs.
These development issues could also be he culprit behind recent shake-ups and firings. Amazon Game Studios says it's committed to delivering its ambitious New World MMO as well as other projects, and the re-organizations will allow it to streamline development.
This shake-up and engine hurdle come at an interesting time for Amazon. Reports say the retail titan plans to launch its own Stadia-like game streaming service in 2020, complete with its own first-party content from AGS.
The games division is likely ramping up dev on these projects as a big initial salvo on Amazon's cloud gaming subscription and had to shave away parts of its teams to narrow down efforts on specific games.
Here's what Amazon told Kotaku in a statement:
"Amazon Game Studios is reorganizing some of our teams to allow us to prioritize development of New World, Crucible, and new unannounced projects we're excited to reveal in the future. These moves are the result of regular business planning cycles where we align resources to match evolving, long-range priorities. We're working closely with all employees affected by these changes to assist them in finding new roles within Amazon. Amazon is deeply committed to games and continues to invest heavily in Amazon Game Studios, Twitch, Twitch Prime, AWS, our retail businesses, and other areas within Amazon."
Related Tags