Ubisoft's new Greek myth open-world RPG 'Gods and Monsters'
A new Greek mythology inspired open-world RPG has been announced by Ubisoft, make way for 'Gods & Monsters'

Published Tue, Jun 11 2019 6:30 AM CDT
|
Updated Tue, Nov 3 2020 11:48 AM CST
E3 2019 - Following in the footsteps of Assassin's Creed Odyssey, Ubisoft have announced a new Greek mythology themed open-world RPG, Gods & Monsters.
Ubisoft have shocked fans at their E3 press conference with a brand new announcement of yet another open-world RPG game. This time taking things in a bit of different direction but keeping the same Greek mythological theme as Assassin's Creed Odyssey, we have the new title Gods & Monsters. At first glance, Gods & Monsters seems to of combined that of The Legend of Zelda: Breath of the Wild's art style with Odyssey's open world full of danger and mystery.
The game is quite a colorful one and seems to take a much more light-hearted approach towards battling both mystical beats and gods of legend. The most surprising aspect the titles release date, according to the press conference, Gods & Monsters will be released on February 25th, 2020. It will be arriving on the PlayStation 4, PC, Xbox one and Google Stadia.
Ubisoft Quebec's senior producer, Marc-Alexis Cote spoke out about the announcement, saying "Over the last 10 years, I have had the chance to be part of an incredible team that has pushed the limits of Assassin's Creed to explore historical periods from a unique angle. But our imagination has always been bound to the reality of the history books. Through our work on Assassin's Creed Odyssey these past four years, our minds have lingered on another aspect of our history - mythology. Today, with Gods & Monsters, the tales we all love and know so well become a reality to be explored like never before".
For a more detailed breakdown of the game, Kotaku has done a truly fantastic job, check out their article here.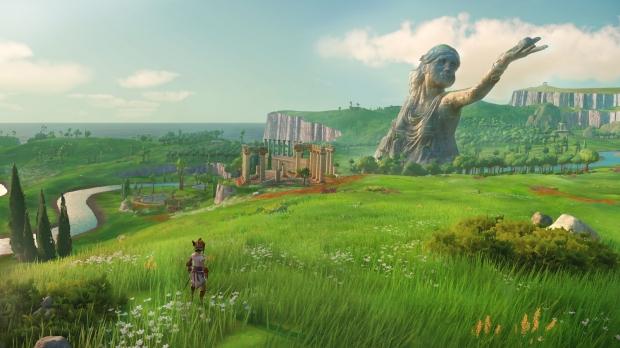 Related Tags