In a story that hasn't been covered much at all, you might not have read that an Ars Technica staffer was recently arrested by the FBI after an attempted enticement of a minor to engage in illegal sexual ctivity.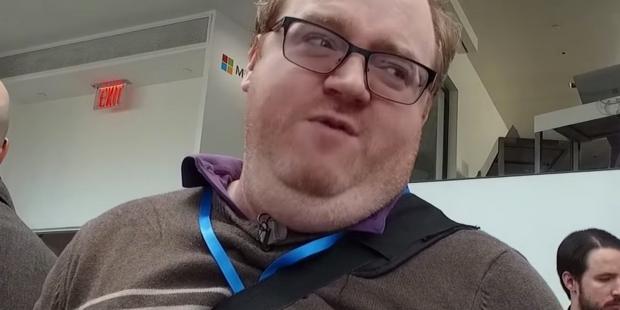 Peter Bright was a respected member of the tech press, openly claiming he was in a relationship with an 11-year-old. His own personal Twitter even states he's "pervy", so it seems ht wasn't trying to hide this at all. An undercover FBI special agent reached out to Bright through KinkD, something I'd never heard of until today, a social media platform for sexual fetish connections.
Where it gets worse is that the undercover FBI agent reached out to "randomanon", or Bright, saying that she was a mother that wanted to talk to people who would teach her kids about the "birds and the bees". Bright bit the bait, being allured with the purported 7- and 9-year old children used as bait.
It gets even worse, as Bright took to WhatsApp to chat with this undercover FBI agent acting as the mother and said he wanted to molest both children, and rape the 7-year-old. Bright then sent pictures of his penis, and even went as far as providing results that he had no STDs. We're talking about a proper, sick POS here.
Bright was then arrested on May 22, which is when his Twitter feed abruptly stopped. He was denied bail thankfully, on the grounds of him being a "risk of danger".
On a personal note, as a conspiracy theorist I've been into all conspiracies including pizzagate. You might want to do your own research, and that's something I won't go into here... but I watched /r/pizzagate get carpet bombed in real-time, /r/GreatAwakening, and many more sub-reddits destroyed in the aftermath of it.
This guy was open about it on Twitter, with code words for pedophiles used online like 'cheese pizza' alluding to CP... or child porn. This story is a very deep rabbit hole, but Bright had his radical political affiliations and used his soapbox to insult many that weren't on his side. All the while, was a sick beyond disturbed individual.
This all happened during the time I was in LA for an NDA event (have a guess, we're nearly across the Horizon) and most of the media are shocked. For me? Not really. Again, I've been knee-deep in the conspiracy game for decades now, and a prominent researcher into all-things pizzagate, Qanon, etc.
It's an interesting topic for most people, and yet conspiracy theorists and any pizzagate believers are SHUNNED, trust me. I've lost many friends from just bringing the subject up, yet people like Bright are hiding in plan sight, hunting children like prey.
As a father of two, there's nothing more sick in this world than people like Bright.
I'm sure Ars Technica is in utter shock right now, and even more so as Bright used to stalk people like Mike Cernovich, Palmer Luckey, and more - and yet, turned out to be a far bigger monster than he treated them as.
We live in a sick world, people.