Officially licensed 'Jumanji: The Video Game' arrives to PC
Kevin Hart, Dwayne 'The Rock' Johnson, Jack Black and Karen Gillan have been put back into Jumanji: The Video Game.

Published Wed, Jun 5 2019 4:00 AM CDT
|
Updated Tue, Nov 3 2020 11:48 AM CST
Do you think you have what it takes to roll the dice in Jumanji? Soon you will be able to give it a shot as Jumanji: The Video Game will be arriving on PC this November.
Bandai Namco, Outright Games, Funsolve and Sony Pictures will be bringing out an officially licensed game created within the ever-changing, dangerous and throughly interesting universe of Jumanji. The game will be based off the box office movie, Jumanji: The Fallen Kingdom who stars Kevin Hart, Dwayne 'The Rock' Johnson, Jack Black and Karen Gillan - who seem to have official character models in game, which could mean official voice acting.
Players will engage in some teams of four, either in online split-screen action or local play. Teams will be established to overcome some of the more natural obstacles within the realm of Jumanji. Funsolve Founder and Director, Richard Tawn spoke out about the recent announcement, saying "This is a dream come true for our studio. Adapting the exotic, dangerous and hilarious world of Jumanji into a video game has pushed us to create something truly special. We've got some incredibly exciting features and reveals coming soon, but for now let's just say the game is coming this November, and puts you in the shoes of iconic Jumanji heroes."
The positivity was backed up by Terry Malham, CEO of Outright Games, saying "Jumanji is a property we have been eager to work with for a long time. Our specialty as a video game publisher is in producing high-quality interactive-entertainment for the whole family to enjoy and there is no brand more exciting for families right now than Jumanji." Jumanji: The Video Game will be developed using Unreal Engine 4 and is expected to be released on the PC on November 15th.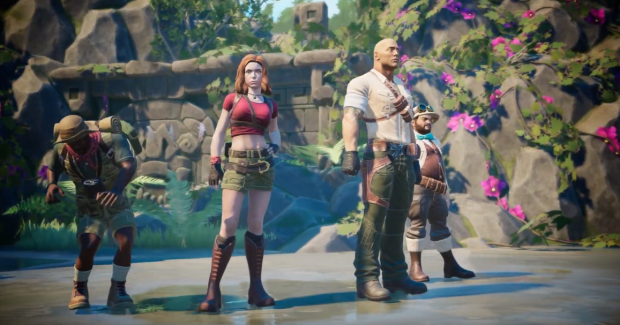 Related Tags