Rocksteady's new game is a no show at E3 2019
Rocksteady's mysterious new project won't be shown off at E3 2019.

Published Wed, Jun 5 2019 10:59 AM CDT
|
Updated Tue, Nov 3 2020 11:48 AM CST
Rocksteady Games' new project will remain shrouded in mystery for a while longer.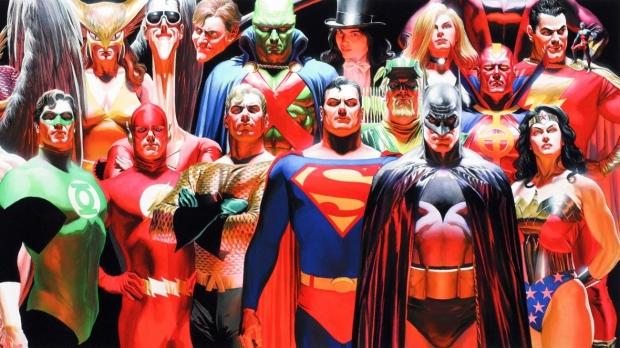 Arkham developer Rocksteady is working on something big for WB Games, but no one actually knows what it is. Reports suggested a Superman game but that was quickly shot down. Other sources say it's an online-based service game centered around the Justice League menagerie of heroes. Whatever Rocksteady is crafting behind the scenes, we won't get official word at gaming's biggest trade show next week.
"Hi all! A number of you have asked so we wanted to let you all know up front that Rocksteady Games won't be showing at E3 this year. We'll be watching as fans but remaining in London, hard at work on our next big project. Enjoy the show!" Rocksteady co-founder Sefton Hill said on Twitter.
This isn't the first time Sefton Hill delivered a similar message. Back in 2018 the game director likewise said the game would miss E3 and that the team was "hard at work" on the project.
So what do we actually know about Rocksteady's new game? The studio confirmed it'll target next-gen consoles like the PlayStation 5 and new Xbox Scarlett family of hardware, hinting at a post-2019 release to coincide with each system's launch.
We also know it'll be something quite expansive. In 2017, Rocksteady's community manager Gaz Deaves affirmed the new game would make us "lose our minds" when it's revealed. Things might've changed a fair bit since then--they almost always do in the games industry--but that core emphasis should still be there.
The project may also have been rebooted several times and could still be in relatively early phases of dev. As of September 2018, Rocksteady was hiring over 20 high-level positions including programmers, scriptwriters, and artists.
Whatever Rocksteady is working on, we'll have to wait a while before it's unveiled. In the meantime WB Games is working on a new Harry Potter RPG and maybe even a game based around Batman's Court of Owls series.
Related Tags