Among the chorus of Destiny complaints and requests, one question remains consistent among all players: when are we going back to the moon? Quite soon.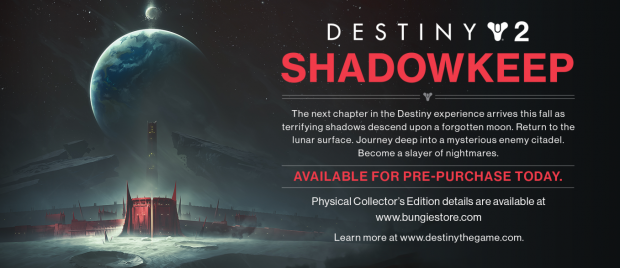 Dataminers have leaked Destiny 2's new major expansion and it's a doozy. It's called Shadowkeep, and it'll transport players back to the moon for some low-gravity shoot-em-up chaos. The info has been corroborated by Kotaku's Jason Schreier as authentic. The enemies will predictably be the Darkness-coveting Hive swarm, who have been slightly morphed and should have some interesting backstory changes this time around.
The expansion marks the first major paid release after Bungie split up with Activision and acquired full publishing rights for Destiny. The leaked splash screen confirms Shadowkeep will have a physical collector's edition, indicating it could be a The Taken King-sized affair or even rival Destiny 2's Forsaken content.
Bungie shows no signs of stopping with Destiny 2. A sequel is possibly in development, and the studio acquired a huge $100 million investment from NetEase to fund their "bold new vision," but it appears Destiny 2 will be elongated and could be the definitive game in the series.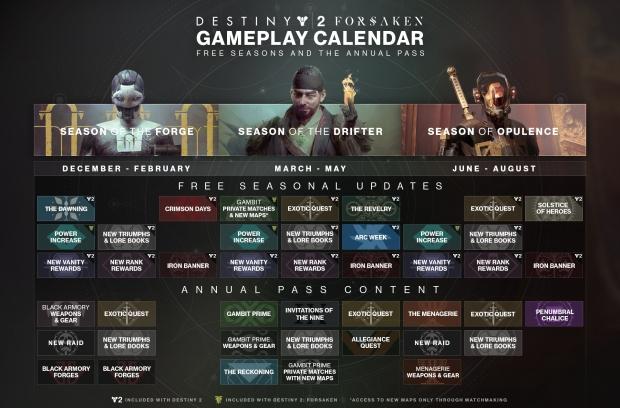 Shadowkeep will follow the huge post-launch season-pass style DLC roadmap Bungie rolled out after Destiny 2's Forsaken.
The new content will be a proper expansion--a Comet, for those old Destiny veterans--and should come packed with new weapons, armors, exotic quests, raids, missions, lore, and lots more.
Bungie plans to reveal Shadowkeep during a live stream tomorrow. We'll be sure to keep you up to date with all the latest info.