GTA parent company isn't worried about lootbox regulation
'Lootboxes aren't material to us, they're a very small part of our business.'

Published Thu, May 16 2019 2:16 PM CDT
|
Updated Tue, Nov 3 2020 11:48 AM CST
Missouri Senator Josh Hawley is waging war on lootboxes and microtransactions, and a new bill could dramatically change the U.S. games industry by effectively illegalizing the revenue source. But some of gaming's biggest earners like Grand Theft Auto publisher Take-Two Interactive aren't worried.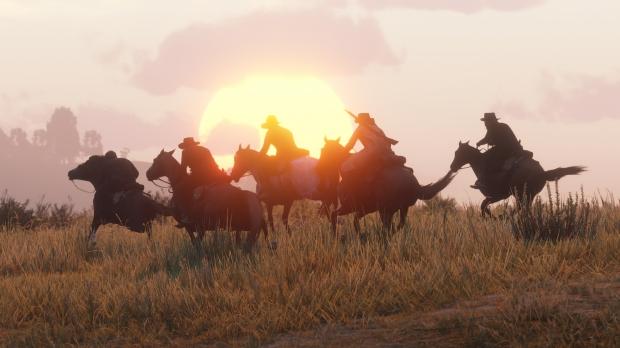 In the AAA gaming space, publishers have slowly shifted away from lootboxes and randomized microtransactions in favor of more direct-buy storefronts. Lootboxes are still a billion dollar market for some games like Overwatch and the entire mobile market, but big industry movers like Take-Two Interactive favor pay-to-win style purchases that let consumers clearly see what they're buying. That hasn't stopped specific games like NBA 2K from becoming massive grindy time-sinks that heavily incentivize microtransaction purchases, which is the main way publishers try to circumvent using lootboxes.
In a recent earnings call, Take-Two CEO Strauss Zelnick affirms any lootbox regulation won't really impact the company's bottom line simply because it doesn't rely heavily on them for its microtransaction earnings.
"Lootboxes are responsible for less than 3% of our net bookings in the past fiscal year. So they're not material to us. We have used the mechanic in the past, it's something we've seen and we think it's just fine. There has been some noise around it, particularly internationally, but as I said, we think it's a perfectly reasonable mechanic. However, it forms a very small part of our business."
A quick bit of math shows Take-Two actually made a decent amount from lootboxes in FY2019.
(Continued below)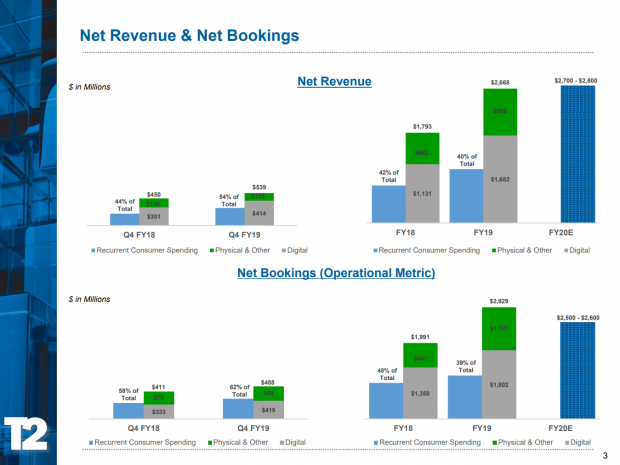 Throughout the fiscal year ended March 31, 2019, Take-Two Interactive made $2.93 billion from net bookings. According to the figure Mr. Zelnick offered, the company made roughly $87.9 million from lootboxes in FY2019 (3% of $2.93 billion is $87.9 million, which isn't a paltry sum).
For comparison, Take-Two earned roughly $1.06 billion from recurring player investment, which includes microtransactions, season passes, DLC and subscriptions, driven mostly by Red Dead Online, GTA Online, and NBA 2K. This further means that if lootboxes made $87.9 million in FY2019, then they also made 8.2% of total microtransaction earnings for the year.
So yes, Take-Two is earning a lot of money from its monetized games primarily via titles that let users buy content for an in-game edge. Lootboxes may be a smaller part of that, but it's still $87 million the company wouldn't have earned if lootboxes were illegalized.
Furthermore, Senator Hawley's bill could eventually transcend lootboxes and take on pay-to-win microtransactions altogether. If that were the case, some of the industry's biggest publishers including Take-Two would be forced to make some big changes to avoid losing their billion-dollar live service empires.
I predict that if this bill gets signed into regulation that publishers will simply shift and find loopholes, and that live service games won't go anywhere. This is an interesting point in the games industry and could signify times are a-changing.
Related Tags