HTC's new Exodus 1s costs $250-300, runs full Bitcoin node
HTC unveils its second blockchain-focused smartphone, with Exodus 1s running a full Bitcoin node and costing $300.

Published Sun, May 12 2019 9:57 PM CDT
|
Updated Tue, Nov 3 2020 11:48 AM CST
HTC has unveiled its new Exodus 1s smartphone which will be capable of running a full bitcoin node according to HTC, with the new Exodus 1s launching in Q4 2019 for just $250-300.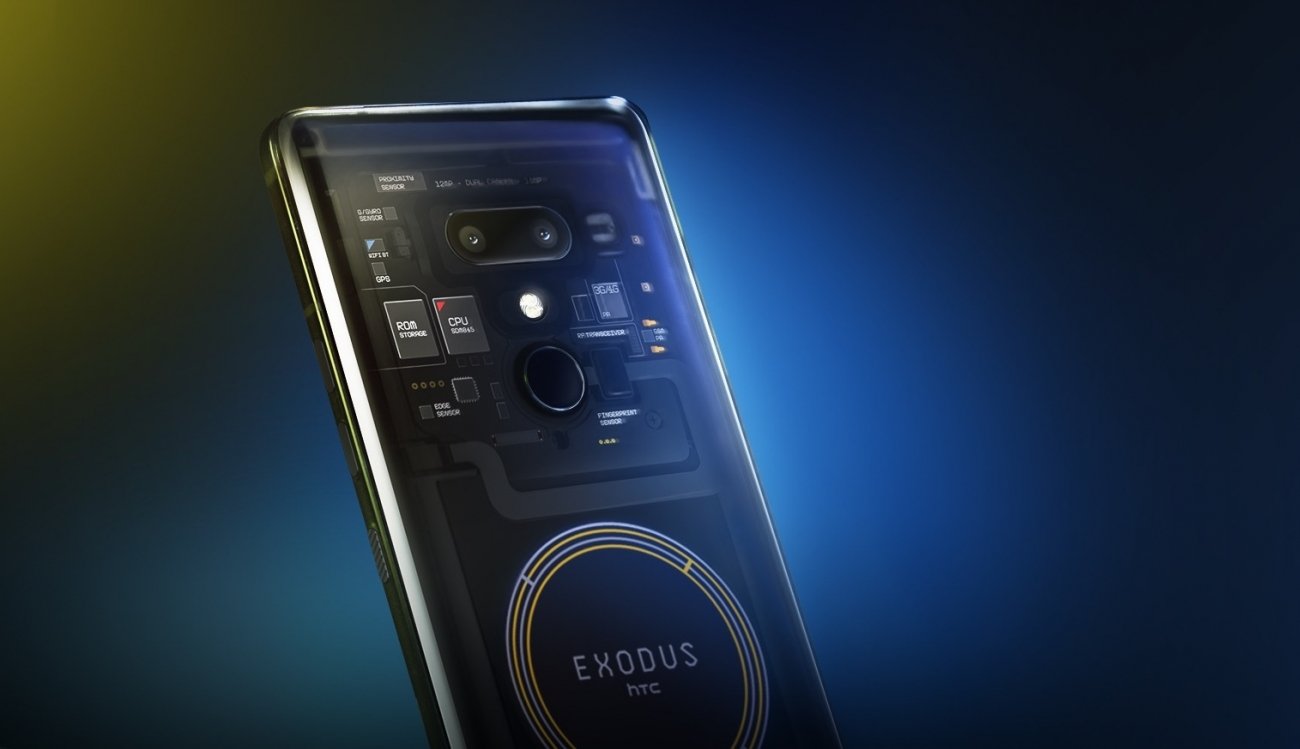 The new Exodus 1s will also have improved support for decentralized browsing, messaging, and social media apps. With the full bitcoin node sitting on the Exodus 1s you'll be able to have the entire bitcoin blockchain chilling on your phone, verifying transactions at the snap of its digital fingers. The original Exodus debuted at $699 and didn't make a dent in the market, but with a new $250-$300 price tag the Exodus 1s will get much more attention.
HTC has been making inroads into the blockchain-on-your-phone market for a while now, with a renewed focus since the original Exodus smartphone. But now the company is doubling down with the new Exodus 1s with Phil Chen, HTC's Chief Decentralized Officer explaining: "We think that's foundational to the whole decentralized internet and just the whole fundamental premise. If you don't own your keys, you don't own your bitcoin, you don't own your crypto".
Now, to make it clear you won't be mining Bitcoin on the Exodus 1s or any other phone that has an entire Bitcoin node. Instead, your full Bitcoin node makes you an important part of the blockchain for verifying transactions, as you can still use regular crypto wallet software on the HTC Exodus 1s. You'll just be one of the extremely cool kids with an entire Bitcoin node in your pocket.
Chen explains that the Exodus 1s achieves this by routing the information that flows in and our of your phone through peer-to-peer connections in a distributed network "instead of passing through cloud or mainframe boards". The company and its Exodus team want to tap the blockchain to keep your financial assets secure and within your personal control, so they are making blockchain-focused smartphones like the Exodus 1s to keep your information more secure than ever before.
Most people will think that housing the entire bitcoin node on your phone is crazy and requires huge amounts of storage, but you'd be wrong. Chen added: "The bitcoin blockchain is about 200 [gigabytes], and it's growing about 60 gigs per year. And those numbers are reasonable to hold on a smartphone. Imagine the iPod with 256 gigs ... of course the music fan wants to keep the whole music library but the crypto fan wants to keep the whole bitcoin blockchain".
Chen continued: "Full nodes are the most important ingredient in the resilience of the Bitcoin network and we have lowered the barrier to entry for any person to run a node, which is simply a computer, mobile in our case, participating in a global bitcoin network that propagates transactions and blocks everywhere, which is the foundation and fundamental definition of a peer-to-peer cash system".
Related Tags