CRYENGINE 5.7: DX12, Vulkan, ray tracing support in 2020
Crytek's next-gen CRYENGINE 5.7 and 5.8 detailed: has DX12 and Vulkan support, as well as ray tracing.

Published Thu, May 9 2019 11:29 PM CDT
|
Updated Tue, Nov 3 2020 11:48 AM CST
Crytek has updated its roadmap detailing what we can expect from the upcoming releases of CRYENGINE 5.6 and 5.7, with the upcoming CRYENGINE 5.6 providing some new features and support but the future v5.7 and v5.8 of CRYENGINE are sounding delicious.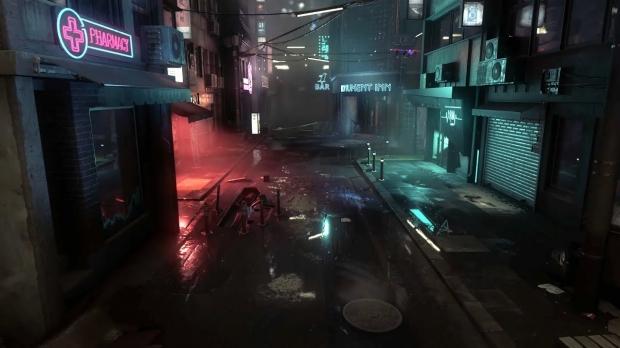 The big take away from here is the memory footprint reduction and CPU optimization, so we can hopefully expect improved support for high-core-count CPUs like the new AMD Ryzen and Intel Core CPUs. Remember the new Zen 2 processors are around the corner and expected to debut with 8C/16T chips that should see support in CRYENGINE 5.6 when it drops.
Crytek's improvements into CRYENGINE 5.7 is where things get interesting, as we'll see a bunch of new features and improvements to the engine including improved VR support, DX12 and Vulkan API support, as well as support for ray tracing. But then CRYENGINE 5.8 knocks it up a few notches offering support for multi-GPU setups in DX12, and so much more. The graphics and rendering part of Crytek's R&D (CRYENGINE 5.8 and above) is a gigantic list that makes the improvements coming to CRYENGINE 5.6 and 5.76 pale in comparison.
I'm hoping that by the time we get to CRYENGINE 5.7 that Crytek unveils a rebooted Crysis in time for CRYENGINE 5.8 with its multi-GPU support under DX12. We would have a truly next-gen engine capable of ray tracing in a world of next-gen GPUs since AMD's new Radeon Navi GPUs will be here, and NVIDIA should be refreshing its current flock of Turing GPUs on 7nm as well as unveiling the next-gen Ampere GPU in the next 1-2 years and rolling out new GeForce graphics cards capable of running this new CRYENGINE tech.
We've already had a glimpse of what to expect from CRYENGINE mixed with real-time ray tracing reflections in Crytek's latest Neon Noir demo. It looks freaking incredible, and only briefly teases us of what we could expect from a truly next generation game.
CRYENGINE 5.7 - Graphics & Rendering:
But as I said, the big changes come with future CRYENGINE builds (v5.8 and above).
CRYENGINE 5.8 and above - Graphics & Rendering:
Related Tags