New Ghost Recon announcement incoming, Ubisoft confirms
A new Ghost Recon game is likely in development for release this year.

Published Mon, May 6 2019 1:27 PM CDT
|
Updated Tue, Nov 3 2020 11:48 AM CST
Ubisoft confirms a new Ghost Recon announcement will happen on May 9, and it could be a new game in the series.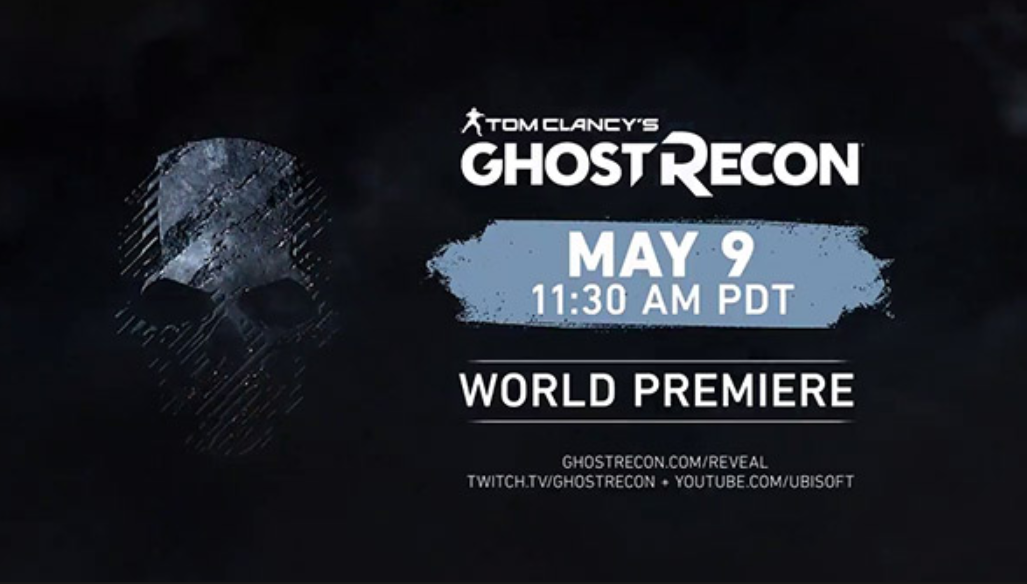 In a recent Tweet, Ubisoft says a big reveal event for a new Ghost Recon project is set for May 9 at 2:30PM EST, validating recent teasers. Whether or not this announcement is for a brand new game or an extension of existing content roadmaps for Ghost Recon: Wildlands remains unknown, but we think it's a new game.
Originally released in 2017, Ghost Recon: Wildlands has had a long life. Not only was it one of the best-selling games of the year, but it made tons of earnings via microtransactions and live services. Wildlands may still have a strong userbase and after two years of squeezing out monetization, it's time for a new game. Luckily Ubisoft plans to release for major new AAA games this fiscal year (April 1, 2019 - March 31, 2020). One of them should be a new Ghost Recon title.
In a recent earnings call, Ubisoft CEO Yves Guillemot confirmed the company's release cadence.
"I cannot comment on the contents, but I can tell you that our usual template is to come with 3-4 AAA games per year, and this is still a valid template for next year. At the same time we're going to come with 3-4 AAA games but we can't comment more," Guillemot said.
Another one of these projects should be Watch Dogs 3, which is rumored to be set in a very anti-Big Brother London with anarchy and punk themes.
We're betting both the new Ghost Recon and Watch Dogs 3 will release sometime in 2019 to help buffer Ubisoft's release slate. The publisher typically makes most of its revenues from live services after its games are sold, so getting these games out before or during the holidays will ramp up earnings for those critical Q3 and Q4 periods. Both of these games will be set up with online monetization hooks to ensure that revenue flow takes place.
Ubisoft plans to announce new Ghost Recon info during a special event on May 9, at 2PM EST via YouTube.
We'll get more concrete info during the reveal and the accompanying Ubisoft year-end earnings report on May 15, 2019.
Related Tags