Remedy's Control is Metroid with a splash of Dark Souls
Remedy's new game Control channels Dark Souls' toughness with Metroid's nonlinear exploration.
Published May 5, 2019 10:37 AM CDT
|
Updated Tue, Nov 3 2020 11:48 AM CST
3 minutes & 34 seconds read time
Remedy's new singleplayer-driven sci-thriller shooter Control promises to blend a number of big trends and genres.
Control looks to be a lot of Quantum Break, a little bit of Metroid, and a pinch of Dark Souls thrown in for good measure. At least that's the picture I get from this latest gameplay feature. The game has a lot of Quantum Break's shooter-and-powers mechanics, but also takes things to another level with more physics chaos and verticality. Like Metroid, Control won't be a linear game; there will be all kinds of avenues you can't actually get to unless you unlock certain powers, abilities, or solve puzzles. But unlike Metroid, the game takes place in an ever-shifting environment.
"What might be surprising is the game structure is very much in the vein of Metroivania," said Remedy's communication director Thomas Puha. "So the game takes place in the Oldest House, which is a massive location that you get to explore. You might find somewhere early on where you can't get to, and later on in the game when you unlock something like the levitation ability you can get there."
"It's also going to be a challenging game. So there's going to be a little bit of Dark Souls in Control."
Control is indeed a shooter, but the core combat features are mostly centered around manipulating the world around you. Jesse Faden has lots of unique superpowers to unlock throughout Control.
Some, like the telekinetic power, let you pick up nearly every object in the game and hurl them at enemies (you can even grab bullets and throw them back), as well as a nifty levitation power, a ground slam, and a shield move that summons debris into a protective barrier.
Perhaps the most interesting aspect of Control is its setting.
The game takes place in a kind of gigantic haunted house that doesn't adhere to the realm of physics we know: it's in the Twilight Zone, the Outer Limits, a place between worlds where rules aren't just broken, they're redefined. The World's Oldest House brings to mind the creative weirdness you'd find in old shows like The X-Files, Twin Peaks, and the aforementioned anthology classics.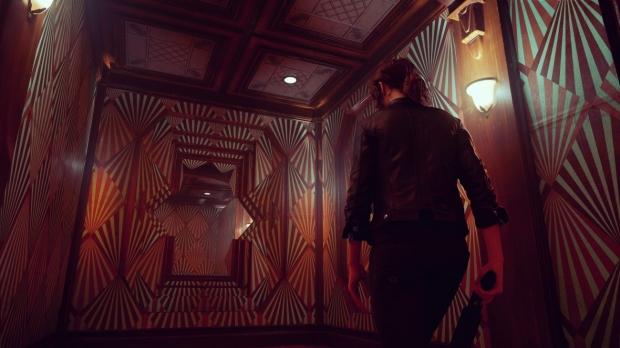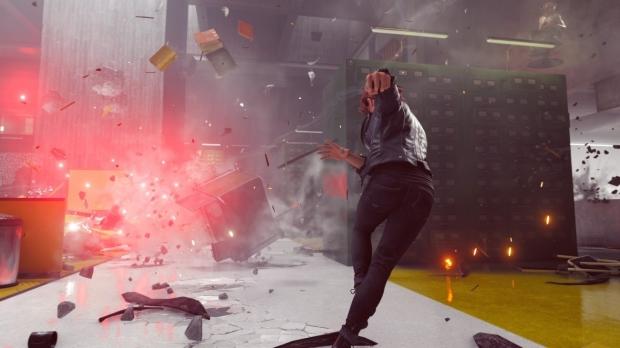 With a bunch of puzzles, tons of unique customization options with powers, guns, and abilities, a bizarre setting with intensely M.C. Escher-esque visuals, combat that channels Dark Souls' challenge and Quantum Break's fluidity, and a storyline centered firmly in the supernatural, Control looks to be a great 2019 game.
We can't wait to try it out once it releases.
Remedy's new game Control launches on August 27, 2019 for PS4, Xbox One, and PC. Check below for more information:
After a secretive agency in New York is invaded by an otherworldly threat, you become the new Director struggling to regain Control.

From developer Remedy Entertainment, this supernatural 3rd person action-adventure will challenge you to master the combination of supernatural abilities, modifiable loadouts, and reactive environments while fighting through a deep and unpredictable world.

Key features

Control is Jesse Fadens's story. The main plot focuses on her personal search for answers as she grows into the role of the Director. The world of Control has its own story, as do the allies Jesse meets along the way. Side-quests and Secrets are everywhere. Jesse works with other Bureau agents, decodes cryptic ciphers and discovers strange Bureau experiments.

WORLD WITHIN A LOCATION

Explore diverse environments and shifting architecture in a deep unpredictable world, set within a sprawling New York building.

FLEXIBLE AND SUPERNATURAL COMBAT SYSTEM

Define your playstyle by integrating supernatural abilities, upgrades, and modifiable loadouts.

REACTIVE ENVIRONMENTS

Harness dynamic environmental destruction for exciting combat possibilities and master complex rituals to alter your surroundings.

REALITY MEETS THE UNEXPLAINABLE

Dive into a dark and brutalist-inspired world where daily reality has been corrupted by an otherworldly force.
Related Tags