Remedy's new game 'Control' detailed in new interview
Control takes place in a single environment called The Oldest House, but it's a 'complicated, shifting' place.

Published Thu, Mar 7 2019 9:20 PM CST
|
Updated Tue, Nov 3 2020 11:49 AM CST
Remedy Entertainment is in the middle of developing its new game Control, where during an awesome interview with Game Informer we're finding out a bunch of new information about the game in a 94 rapid-fire question video.
First and foremost, the entire game takes place in a single location in New York City called 'The Oldest House' but Control's game director Mikael Kasurinen said that it's a "complicated, shifting" place. The world of Control is always in flux, with traits of previous games like Quantum Break influencing the development of this game.
Control will have absolutely no multiplayer, it will have DLC, there are not multiple difficulty, and the game is "not linear at all". The visuals of Control are inspired by legendary film director Stanley Kubrick, who directed 2001: A Space Odyssey (which is still impressive today, considering it was released in 1968, the year before men walked on the moon) with shapes and forms meaning a lot to the game.
This is some of what we can expect from Control, but watch the video for a seriously funny and informative insight into Remedy's next big thing. There are even some sly digs at Microsoft, which are hilarious.
Everything takes place in the one environment, The Oldest House, but it's a "complicated, shifting" place.

There is a skill tree, and you can get the ability to throw humans. This includes living humans.

There are Audio logs, can listen to them while playing.

No multiplayer.

Length of game will depend on who's playing.

Plenty of different types of collectibles.

Ammo scarcity not a factor.

No New Game+.

There aren't multiple difficulties.

No photo mode. At least not at launch.

Automatic cover system.

Game is "not linear at all."

Remedy wish they could make a game for the Switch soon.

Flight is "more controllable" than in Anthem.

Expect the story to have a big twist.

Can upgrade weapons.

Can watch TV in the game.

Visuals inspired by Kubrick. Shapes and forms mean a lot.

Not a horror game. There are horrific elements, but you can kick their ass.

There will be DLC.

No microtransactions.

Remedy wants to "squeeze as much power as possible" out of PS4 Pro and Xbox One X.

Puzzles aren't that hard, but there are a couple that are "really weird."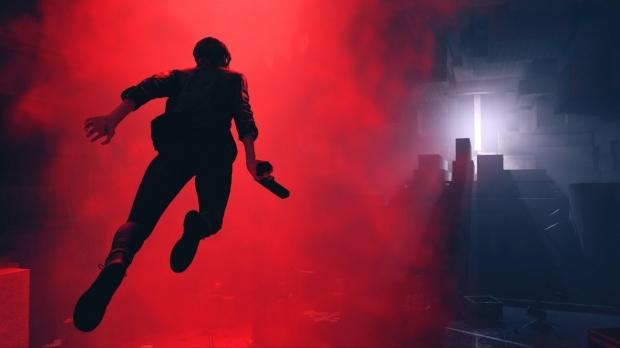 Related Tags