Rumor: Sonic the Hedgehog movie trailer releases tomorrow
A leaked image of Jim Carrey as Dr. Robotnik in the Sonic the Hedgehog movie has surfaced, a new trailer will be released tomorrow.

Published Tue, Apr 30 2019 5:00 AM CDT
|
Updated Tue, Nov 3 2020 11:48 AM CST
According to a recent leak out of a dedicated SEGA news Twitter account, it has showcased Jim Carrey as Dr. Robotnik and has also claimed that a new trailer will be released tomorrow.
At the start of early March we saw that some images come out for a coming live-action Sonic the Hedgehog movie. The images were quite odd and showcased Sonic with no gloves, shoes and a cheeky look on his face. According to SEGABits, a new trailer for this movie will be released tomorrow and we should see the final design of Sonic.
Combined with the rumored trailer announcement we also get a image of Jim Carrey playing Dr. Robotnik. If you are a skeptic to image I have provided an image from Carrey's personal instagram where he said that he got his hair cut for the role of Robotnik. A set picture has also been taken of the spacecraft that Carrey is sitting in. If a trailer is released tomorrow I will be sure to follow up with another post.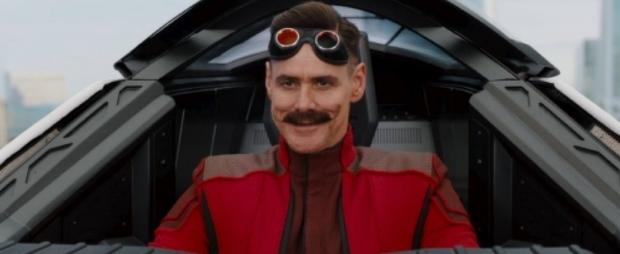 Related Tags