Sony confirms PS5 release won't happen in next 12 months
Sony's PlayStation 5 won't be part of the current fiscal year.

Published Fri, Apr 26 2019 1:34 PM CDT
|
Updated Tue, Nov 3 2020 11:48 AM CST
Sony's next-gen PlayStation 5 console won't release in the next 12 months, the company confirms to The Wall Street Journal's Takashi Mochizuki.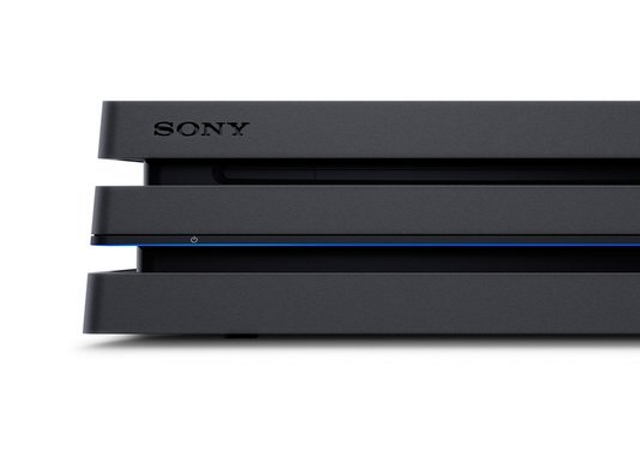 Sony just released its Fiscal Year 2018 earnings, outlining strong growth in its PlayStation business, and let some info slip on its next-gen PS5 system: it won't be releasing in 2019. In fact, it won't launch until after April 2020, putting the system firmly in Sony's Fiscal Year 2020 timeline. The news was relayed at an earnings briefing in Tokyo, where analysts and media attended.
While Sony makes no direct mention of the PlayStation 5's release timing in its official documents, there's lots of clues in the report. The company expects lower operating income in FY2019 as it ramps up the PS5's R&D costs. Sony is still outlining the system's AMD-powered Zen 2 and Navi GPU hardware leap and has sent dev kits out to key third-party teams, sources say.
Sony's guidance predicts less earnings from big first-party games in 2019, which could indicate big marquee games like Death Stranding will be saved for the PlayStation 5.
"Despite PS4 hardware cost reductions, we expect operating income to decrease primarily due to an increase in development expenses for the next generation console and a lower contribution from first-party game software titles compared to the previous fiscal year which included God of War and other titles."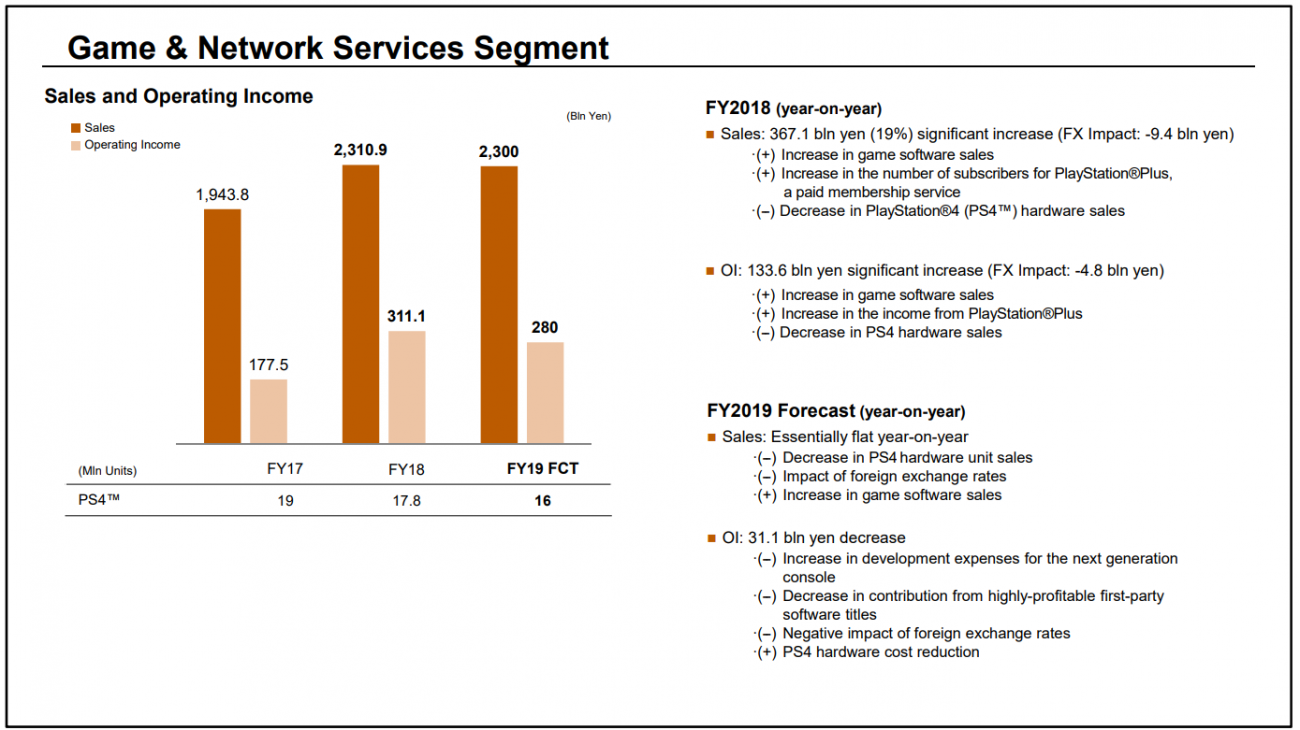 Apart from further rising R&D costs, which rose 9.5% from last year to 2018, Sony didn't mention anything about marketing expenses in FY2019's forecast. Marketing a big new console like the PlayStation 5 costs millions upon millions, and if the system were launching in this fiscal year window Sony would've taken an even bigger hit to operating income.
This all but confirms the PlayStation 5 won't be ready until after April 2020 at the earliest. If everything goes well and a 2020 launch is met, Sony will probably pinpoint a holiday release for the system.
Here are some details we know about the PlayStation 5, but some of this info remains unconfirmed:
Sony's PlayStation 5 details:
8 Core / 16 Thread Zen 2 CPU

Navi GPU architecture

7nm node

Ray-tracing support

New 3D audio chip

8K resolution support

New SSD (possibly m.2 drive with 2TB)

24GB GDDR6 shared memory (unconfirmed)

4GB of DDR4 memory for OS (unconfirmed)

$499 price tag (unconfirmed)
Related Tags