Death Stranding creator meets Robert De Niro at Tribeca 2019
Death Stranding Director Hideo Kojima has met famous actor Robert Deniro at Tribeca 2019.

Published Fri, Apr 26 2019 5:00 AM CDT
|
Updated Tue, Nov 3 2020 11:48 AM CST
Death Stranding director Hideo Kojima has taken the stage at Tribeca 2019 film festive in New York, Kojima touched on many aspects of the upcoming Death Stranding and was also spotted meeting famous actor Robert Deniro.
It should be stated straight away that no new footage of Death Stranding or even any images were shown off during the presentation. Instead, Kojima was asked about the emotions players should expect while playing the title, Kojima replied with "I think people will cry, yeah". So it can be assumed from this statement that Death Stranding will come with some extensive emotional value.
This was further elaborated on by The Walking Dead actor Norman Reedus, who said "It's not a turn left, turn right [game], it's emotion. You get invested. I think that's why there's such an honest depiction of me in the game". The games story was also mentioned by Kojima, saying "In Death Stranding I do have a little secret that you get tied into and you have to make a decision". Kojima was also spotted getting a photo with famous actor Robert Deniro, the video was captured by Game Awards presenter Geoff Keighley.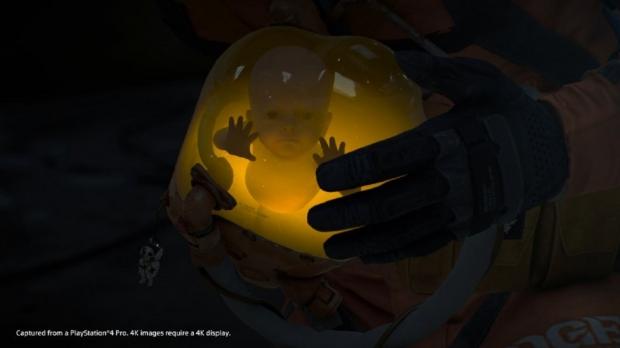 Related Tags