Sony reveals 783-inch 16K LED screen, larger than a bus
Sony teases gigantic 63-foot wide 783-inch 16K screen at NAB 2019.

Published Sun, Apr 14 2019 11:29 PM CDT
|
Updated Tue, Nov 3 2020 11:48 AM CST
If there's one thing about sitting in front of an 8K display all day as I do, it's the eternal question of sitting in front of an 8K display that is nowhere near mainstream yet and thinking "what next". Well, that is closer than you think thanks to Sony.
Sony announced at NAB 2019 (National Association of Broadcasters) that it has developed a new screen that rocks a native 16K resolution and uses its in-house Crystal LED technology. The screen in question is absolutely mammoth with it coming in at 63 feet (19m) long and 17 feet (5.4m) high, with a diagonal of 783 inches which means it's bigger than a bus.
Strategy Analytics analyst David Mercer told the BBC: "These displays are incredibly impressive in person - even 8K on a big display is almost mesmerising. When you get to this resolution it delivers almost a quasi-virtual reality experience as your eyes perceive there to be depth to the content".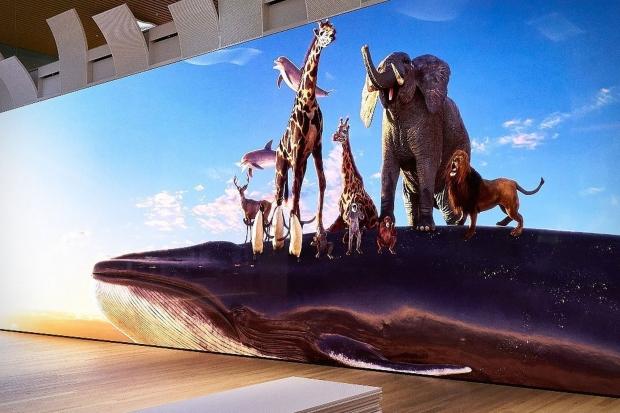 Related Tags