5G isn't just for smartphones, it's also for MILKING COWS
UK-based trial connects cows up to 5G, could be the future of farming.

Published Fri, Apr 12 2019 11:28 PM CDT
|
Updated Tue, Nov 3 2020 11:48 AM CST
I'm sure you thought that was a click bait headline and I really wish it was, but it is not. It's the reality we live in today, with a British farm trialling 5G-connected cows. Yes, you read that right - 5G-connected cows will be milked in this trial.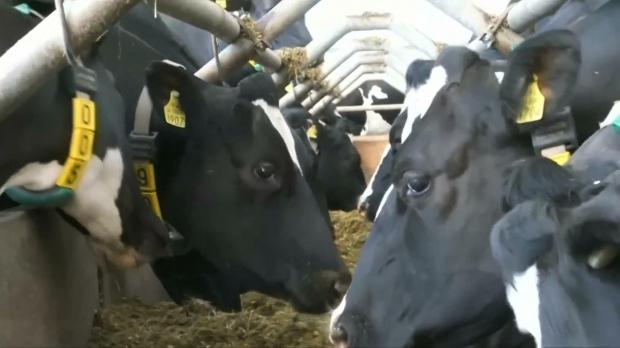 Reuters is reporting that the government-funded Agricultural Engineering Precision Innovation Centre (Agri-EPI Centre) in Shepton Mallet, in southwest England. The farm will see 50 or so of the 180 herd fitted with 5G smart collars and health-monitoring ear tags.
Duncan Forbes, the Project Manager at the Agri-Epi Centre explained: "We are testing the ability of 5G to transmit the data from our sensors much quicker, and not via farm's PC and slow broadband internet connection. And the significance of that is it means that this sort of technology could be taken up... not just on farms but on rural communities right across the country".
The working dairy that the 5G trial is being conducted at already has a bunch of technology deployed making their lives easier. This includes automated brushes that rotate when the cow rubs up against them, sensor-operated curtains that open depending on the weather, and a smart feeding system that automatically delviers food in the barn via ceiling-mounted rails.
Cisco is involved in the 5G-connected trial, with Cisco representative Nick Chrissos adding: "We can connect every cow, we can connect every animal on this farm. That's what 5G can do for farming -- really unleash the power that we have within this farm, everywhere around the UK and everywhere around the world".
Related Tags