Qualcomm: cloud will replace consoles, only a matter of time
Qualcoom is confident cloud game streaming will replace consoles, but how soon?

Published Thu, Apr 11 2019 1:38 PM CDT
|
Updated Tue, Nov 3 2020 11:48 AM CST
Game streaming promises to bring a new advent to the games market and disrupt the current console reign, and Qualcomm is betting big on the new revolution.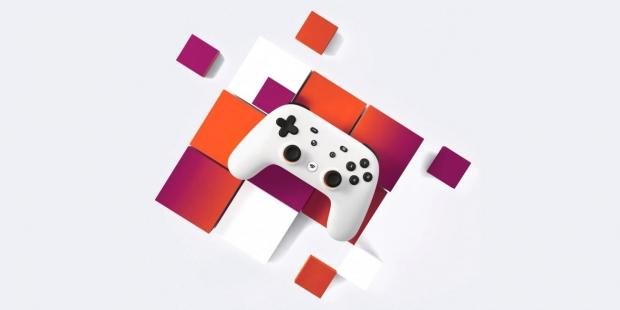 Google waged war on the games industry with its new Stadia game streaming service. Google wants to use powerful servers to wirelessly beam a Netflix-like selection of games to any device, bringing PC-level gaming to mobile phones, laptops, and even TVs. Stadia would theoretically make consoles and even high-end PCs irrelevant and unnecessary--in a very real sense, Stadia could be a console-killer that breaks the mold.
Chip-maker Qualcomm is onboard with the streaming revolution. Company president Cristiano Amon thinks cloud gaming is the future, and rightly so as Qualcomm's nascent 5G tech will help usher in this new streaming age. "There's no question, in our view, that the cloud is the new console," Amon said at a recent 5G summit, as reported by The Sun.
Read more: Google's Stadia changes gaming forever
Cloud replacing consoles is "only a matter of time," Amon says, and game streaming's accessibility will keep it far ahead of dedicated hardware once it takes off. The ease of use will let consumers fire up higher-end games on any device and play titles wherever they are, whether it be on-the-go on a mobile phone, at home on a TV, or in a coffee shop on a laptop.
"You are just going start playing on any device, on any screen. "You'll be able to play a sophisticated game on any device that you could only play on a $10,000 gaming PC. That is going to be the future of gaming."
Cloud streaming is still very, very early though. And it's not all convenience and goodwill to gamers.
Companies like OnLive tried to tap the market ages ago and failed, and Sony attempted to pioneer streaming with its PlayStation Now service. But more and more big players are entering the mix, promising to defragment the console market by alleviating the need for extra hardware purchases and being locked into an ecosystem. There's still lots of limitations, like bandwidth in rural areas, phone hardware, and server infrastructure issues, so cloud streaming isn't exactly in its mass-market phases just yet. And there's the biggest disadvantage of not being able to play games offline.
Companies like Amazon, Verizon, and even Microsoft are making their own services.
But these players will fragment the industry with a glut of subscriptions. Instead of being segmented with hardware and online ecosystems, the industry will just shift towards a subscription model once cloud streaming overtakes consoles.
Microsoft alone will have three major game subscriptions in its arsenal once its Project xCloud service rolls out. Gamers will have lots of options with their cloud streaming offerings, and instead of a unified banner that brings content together like Netflix, users will have to subscribe to multiple services to get all the games they want.
Publishers, of course, are going to pick and choose their platforms accordingly and we shouldn't expect to play all games on every service.
It'll be interesting to see how this unfolds, and how quickly cloud streaming will ramp up, but I don't think consoles are going to die for a long time (maybe 5 years or so). Gamers still enjoy playing offline and using dedicated hardware that's actually in the room with them. Yes, cloud streaming is the future, and yes, it's quite impressive (we tried Google's Project Stream and it was great), but it may not be the end-all revolution Qualcomm and others think it'll be.
Related Tags