Super Smash Bros. Ultimate is 1st for EVO 2019 registration
Super Smash Bros. Ultimate is the most registered game for EVO 2019.

Published Wed, Apr 3 2019 4:00 AM CDT
|
Updated Tue, Nov 3 2020 11:49 AM CST
One of the biggest fighting game tournaments is Evolution Championship Series or EVO. The registration numbers for EVO 2019 and as no surprise, Super Smash Bros. Ultimate is sitting at first place.
The news comes from the President of EVO, Joey Cuellar who posted the above tweet onto his personal Twitter account. The tweet showcases the registration scoreboard for each of the respective games and what position they have fallen in from 1st - 9th. At this years EVO, Super Smash Bros. Ultimate is sitting at 1st place, with Tekken 7 at 2nd, Street Fighter V at 3rd, the soon to be released Mortal Kombat 11 at 4th and Under the Night In Birth at 5th.
Surprisingly, Bandai Namco's Dragon Ball FighterZ didn't make it into the top 5 despite it having the highest registration rate for EVO 2018. It should also be noted that Super Smash Bros for Wii U or Smash 4 has been retired for this years EVO, alongside Smash Bros. Melee. The registration will be available for EVO 2019 up until July 14th, the actual event for EVO 2019 will be held on August 2nd until August 4th at the Mandalay Bay.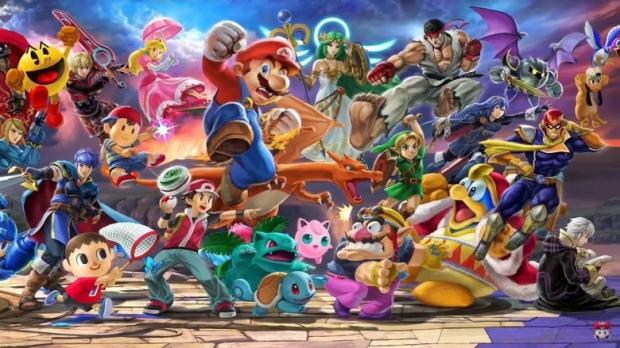 Related Tags