The Evolution Championship Series, or EVO for short is an annual esports event that focusses on fighting games. This years EVO will not feature Super Smash Bros. Melee, but instead the new Super Smash Bros. Ultimate.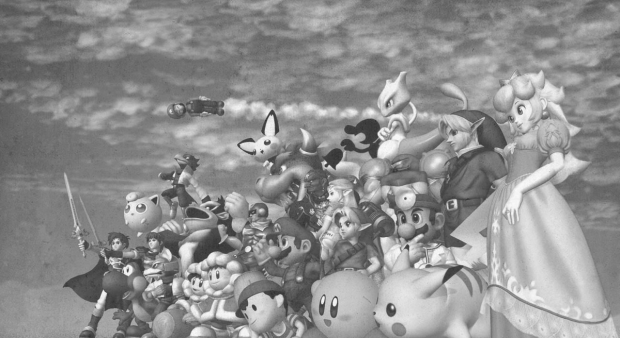 The line-up for the fighting games that are going to be featured at this years EVO have been announced. Fans that are apart of 2001's Super Smash Bros. Melee community received a stab in the heart as they skimmed over the game line-up as Melee was not featured, instead it has been replaced with the new Super Smash Bros. Ultimate. This has come as quite a shock to some Melee fans, as Smash Melee was one of EVO's biggest attractions and has quite the dedicated fan base.
Many Melee fans have taken to Twitter to express their disgust in the decision to not include Melee at EVO 2019. Chiming in on the topic was top-ranked pro Melee player "Leffen", stating "No EVO for Melee is sad but definitely not a huge blow to the community honestly. They prioritized games that paid them to be there instead of viewership or community support and thats sad but its also reality. Melee will be fine. Let's celebrate no Bo3 Majors this year."
List of games appearing at EVO 2019:
BlazBlue: Cross Tag Battle (PS4)

Dragon Ball FighterZ (PS4)

Mortal Kombat 11 (PS4)

Samurai Shodown (PS4)

Soulcalibur VI (PS4)

Street Fighter V: Arcade Edition (PS4)

Super Smash Bros. Ultimate (Switch)

Tekken 7 (PS4)

Under Night In-Birth ExeLate[st] (PS4)
The pro player went on in a number of other tweets taking the 'high road' on the lack of Melee inclusion, saying "Honestly tho, lets please not get toxic. There's still a fair chance we will be back next year when they come crawling back :) Let's just redirect into other summer majors, I'm sure there will be plenty." It's amazing to see arguably the biggest icon of the Melee community taking the news on the chin like a champ, and also attempting to calm the community as much as he possibly can. He is also right to do so, the Melee community is a very tight-knit one, those who want to play and watch Melee will still do so even if it isn't at EVO 2019.