Steam's library UI is getting a makeover
As pressure from Epic mounts, Valve plans to simplify Steam's UI for easier navigation.

Published Thu, Mar 21 2019 5:41 PM CDT
|
Updated Tue, Nov 3 2020 11:49 AM CST
Steam's library pane is about to be get more visually appealing and user-friendly.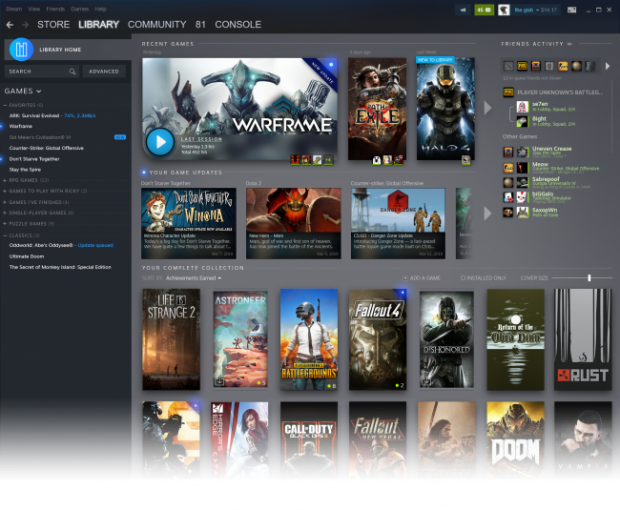 As Epic's new storefront aims to copy Steam's best features, Valve too wants to evolve Steam's look and feel. At GDC 2019, the games titan gave a preview of what Steam's new library UI will look like. The visuals are more reminiscent of Twitch's games launcher interface and have panes for each game. There's a recent games section, one for updates, and vertical slices for your complete library. It's pleasing to the eyes compared to Steam's current UI setup.
New Steam features include an advanced search option that lets you type in tags like "RPG" or "shooter" to narrow down your games. This will be helpful for those with massive backlogs. We may even be able to make custom columns to sort and clump games together.
The current Steam library UI (left) and the new re-vamped UI (right).
The friends list and social features now have a dedicated square up the upper right. Clicking on a game brings up an expanded page complete with achievements, playtime, DLC info, and social features--friend's progress, screenshots, and other community content.
It's all fairly detailed but there's no word on when the changes will go live.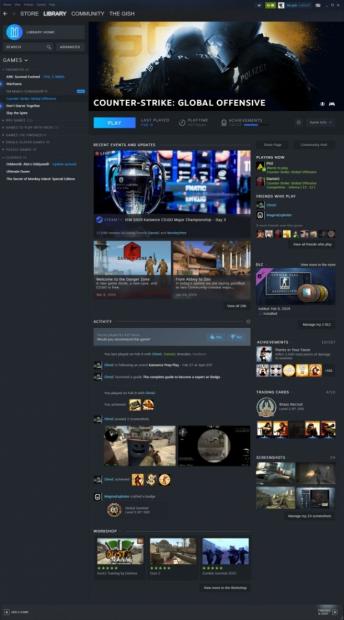 Related Tags