Star Wars: Dark Forces reborn in Unreal Engine 4
What would Dark Forces look like today? A team of talented programmers deliver an answer.

Published Sun, Mar 17 2019 7:15 AM CDT
|
Updated Tue, Nov 3 2020 11:49 AM CST
Fans and developers are recreating Star Wars: Dark Forces in Unreal Engine 4, and it looks absolutely incredible.
As a kid, Star Wars games were magical experiences. The original old-school Dark Forces shooter was one of my favorite games growing up (second only to my love for Jedi Knight) and I remember blasting stormtroopers, sewer monsters, and droids on PS1 until my eyes practically fell out of my head. But what would my childhood memories look like in today's powerful games engines, like, say, Unreal Engine 4?
A team of talented games-makers and ardent fans answer that question with this magnificent recreation of Dark Forces in UE4. YouTuber BlueDrake42 found a demo for a Mos Eisley level that looks absolutely incredible, complete with a Millennium Falcon docked in the hangar. The demo didn't have any actual combat--it's not a game, per say--but it's still interactive enough and serves as a dazzling spectacle of skill and dedication.
As Kotaku notes, Obsidian artist Jason Lewis is helping the project. The first level of the game is currently playable from start to finish, and you can download it here.
Read Also: Podracer fan game reminds us when Star Wars games were fun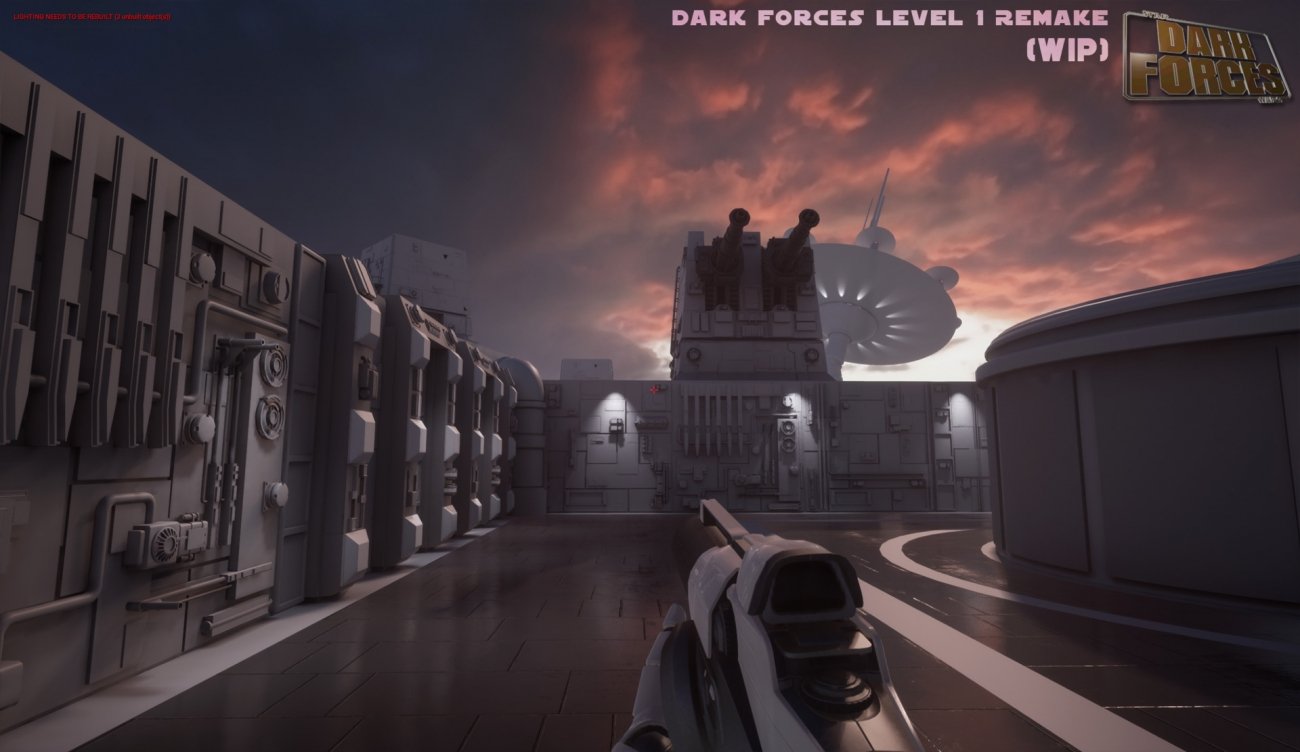 Related Tags