Resident Evil 2 makes Thomas the Tank Engine terrifying
I choo...choo...choose you!

Published Sun, Mar 3 2019 1:24 PM CST
|
Updated Tue, Nov 3 2020 11:49 AM CST
Thomas the Tank Engine is back, and he's out to stomp around Raccoon City and whistle menacingly.
Modding is a big part of why PC gaming is so great. And wacky mods like this new Thomas the Tank Engine creation for Resident Evil 2 Remake (or is it an abomination?) is a prime example. The mod swaps out the tyrannical Mr. X for a slightly less frightening Thomas to inject some whimsy and ridiculousness into a very terrifying game.
You can pick up the mod on NexusMods. While you're looking around, be sure to pick up the Mr. X beachbod mod (absolutely ridiculous) and the X Gon' Give it to Ya mod for extra Mr. X hilarity.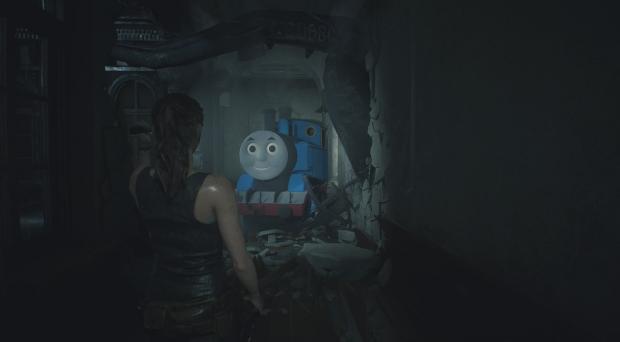 Related Tags