Guild Wars 2 developer confirms job lay-offs/restructuring
The Guild Wars 2 developer, ArenaNet has confirmed that the company is currently going through job lay-offs and restructuring.

Published Tue, Feb 26 2019 5:00 AM CST
|
Updated Tue, Nov 3 2020 11:49 AM CST
ArenaNet has confirmed that the company is currently going through job lay-offs and internal restructuring due to their parent company NCSoft seeing a lack of business revenue.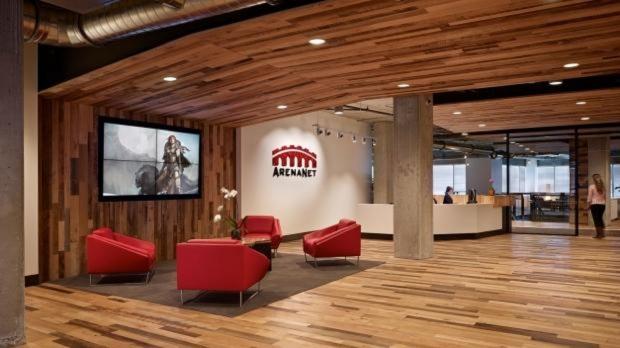 It is a sad day for both fans of the games ArenaNet has developed and more importantly the employees at ArenaNet, as the company has confirmed that they are currently undergoing job lay-off and internal restructuring. This confirmation followed last weeks internal email sent out to employees from NCSoft's - the parent company of ArenaNet - CEO, Songyee Yoon saying "Our live game business revenue is declining as our franchises age, delays in development on PC and mobile have created further drains against our revenue projects, while our operating costs in the west have increased. Where we are is not sustainable, and is not going to set us up for future success."
According to the Linkedln page for ArenaNet the company currently has about 400 employees, and now NCSoft will be restructuring that due to a lack of business revenue from its released franchises. Here is what NCSoft said in a statement to GeekWire, "This is part of a larger organizational restructuring within NCSoft in the west, but the Guild Wars and Guild Wars 2 game services will not be affected, nor is any upcoming game content canceled."
It is unclear how many job lay-offs the company is facing, but what we do know for sure is that the Lead Narrative designer for ArenaNet, Aaron Linde has left. This news was confirmed by a Twitter post via his personal Twitter account. Many colleagues and fans alike are joining together to show their support for ArenaNet by using the hash-tag #Love4ArenaNet. It truly is a grim day at the ArenaNet studio, I personally hope the company finds its footing in the future.
Related Tags