Guild Wars 2 developers prep for lay-offs and restructuring
The developers behind Guild Wars 2 'ArenaNet' are preparing their business for restructuring and job layoffs.
Published
1 minute & 21 seconds read time
Putting it lightly would be saying that ArenaNet and more specifically the player-base around Guild Wars 2 was struggling. Now the company is preparing for job layoffs and company restructuring.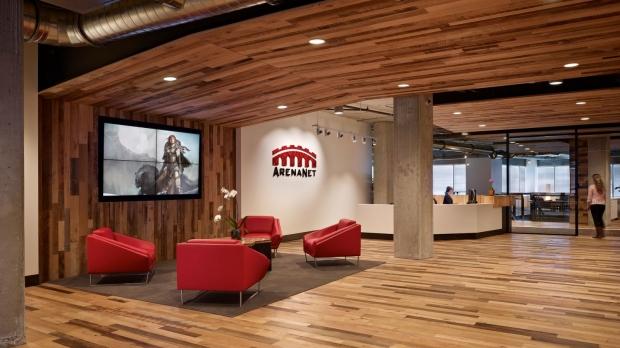 I'll first start off by saying that Guild Wars 2 was an absolutely incredible game when I was playing, being an avid MMO fan and having a considerable amount of experience in different types of MMO's, I can honestly say that game hit almost every single category of 'fun' and 'rewarding' for me. Except one. End game content. The topic of Guild War 2's end-game content being allegedly 'lackluster' is purely a subjective interpretation of the game. For me personally I didn't feel as there was enough reward for me to keep playing, it felt repetitive and resulted in me being bored with the experience despite its amazing qualities.
I have seen this very same point argued for the soul reason of Guild War 2's downfall player-base wise, and ultimately the slow downfall of ArenaNet which we are seeing now. According to Kotaku, Songyee Yoon, the CEO publisher NCSoft who owns ArenaNet sent out an email to employee's of ArenaNet. It read; "Our live game business revenue is declining as our franchises age, delays in development on PC and mobile have created further drains against our revenue projects, while our operating costs in the west have increased. Where we are is not sustainable, and is not going to set us up for future success."
It is quite unfortunate that ArenaNet is facing potential lay off of developers, at the moment there is around 400 employees and it is unknown how many of these will be laid off. Despite the potential lay-offs, I really do hope that the studio finds their feet in the MMO market as they truly are a fantastic developer when they do things right.
Related Tags