Scooby-Doo's 'Shaggy' added to JUMP FORCE roster by modder
Shaggy is eating up the JUMP FORCE roster in a brand new mod to hit Bandai Namco's most recently released fighter.
Published
1 minute & 29 seconds read time
A modder has brought to life the one and only 'Shaggy' in Bandai Namco's JUMP FORCE through a brand new mod. The hungry mystery solving icon goes head-to-head against the amine universes strongest.
The release of Bandai Namco's JUMP FORCE has hit the fighting game community with some questionable poise. Some players claiming the title is barely finished and needs considerable work, others just enjoy the simplicity of having anime characters from different series' beating each-other up. I suppose it really comes down to the saying of 'different strokes for different folks'. I think what most members of the fighting game community can agree upon is the inclusion of Scooby-Doo's 'Shaggy' in any fighting game. We simply just don't care, we want a playable Shaggy and we want to be able to kick butt with him as well, now that is possible.
Above you will find a video from BeatzYT3 who has modded Shaggy into JUMP FORCE, taking the moveset of Vegeta and even keeping his gloves. BeatzYT3 has done an absolutely fantastic job with the character animation for Shaggy and even adding some voice lines for players to enjoy. What can be pointed out is that Shaggy's has zero facial expressions while beating up his opponent, this is due to BeatzYT3 not knowing this part of the modding process but I'm sure will be updated as more of the process if figured out. It should be noted that PC owners of JUMP FORCE will be the only owners able to play this mod since it has be downloaded and installed into the games file directory.
In other news about Shaggy and fighting games, many fans wanted Rogers to be added to Mortal Kombat 11. A petition was set up to see how many votes Shaggy would get in favor of him being added to MK11's roster, more on that story here.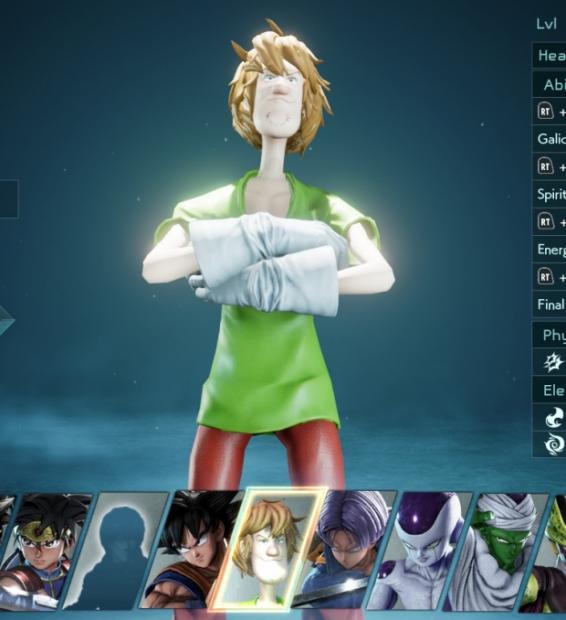 Related Tags