Mint condition copy of Super Mario Bros. sells for $100,000
An original copy of Super Mario Bros. in mint condition sells at auction for $100,150 making it one of the most expensive games EVER.

Published Thu, Feb 14 2019 10:46 PM CST
|
Updated Tue, Nov 3 2020 11:49 AM CST
A group of collectors have just spent a huge $100,150 on a copy of the original Super Mario Bros. in mint condition, with Heritage Auctions selling the original NES game that "set a world record for a graded game".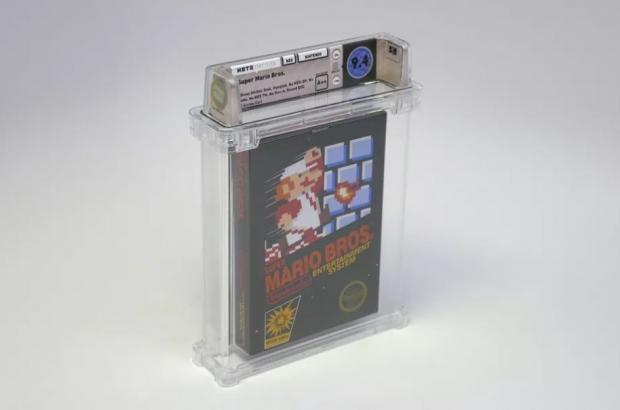 Super Mario Bros. in mint condition being auctioned off for $100,150 makes it the most expensive copy that had its condition professionally graded and certified, which is pretty crazy. The $100,150 wasn't a single person purchasing it either, rather it was a group of collectors that purchased a piece of gaming history.
The unopened copy of Super Mario Bros. changed over the course of its run between 1985 and 1994, with Nintendo pumping out 11 different box variations. The first two variations of the game were "sticker sealed" copies that only reached New York and LA test market launches of the Nintendo Entertainment System (NES) in 1985 and 1986. This mint condition copy of the game that sold for over $100,000 is the only known "sticker sealed" copy that was certified by Wata Games which gave it a Near Mint grade of 9.4 and 'Seal Rating' of A++.
Kenneth Thrower, co-founder and chief grader of Wata Games explained: "Not only are all of NES sticker sealed game' extremely rare, but by their nature of not being sealed in shrink wrap they usually exhibit significant wear after more than 30 years. This game may be the condition census of all sticker sealed NES games known to exist".
Related Tags