The first update for Apex Legends is being rolled out now
Respawn Entertainment releases the first update to Apex Legends.

Published Thu, Feb 14 2019 11:08 PM CST
|
Updated Tue, Nov 3 2020 11:49 AM CST
Respawn has just released the first patch for battle royale smash hit Apex Legends, with a bunch of fixes built into the patch and a surprise Valentine's Day treat for gamers, too.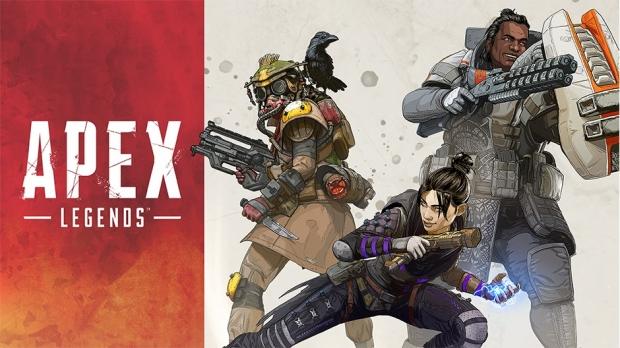 The new update for Apex Legends has the usual improvements in performance, the UI, and to bugs that saw gamers exploiting holes in the Apex Legends. Respawn have improved stability on both client and server side, with the patch rolling out on Origin by the time you've read this. For the full change log, click into the full story to see what Respawn has tuned in Apex Legends.
Apart from that, what do you think of the game? I've played it for a few hours and I'm thoroughly impressed with what Respawn has done. I want to play a bunch more of it and definitely write about it from the perspective of an Overwatch addict, as it's all I play.
APEX Legends First Patch Release Notes
VALENTINES DAYS
Added "Live Die Live" Banner Badge: Revive a member of your squad between 2/13 and 2/19 to earn this limited time badge.

Added Valentines Day cosmetic items to the store. They will be live and available in the store starting 2/13 until 2/19 and then they're gone!

'Through the Heart' Longbow Epic DMR skin

'Love of the Game' Pathfinder banner frame?
STABILITY / BUGS / PERFORMANCE / QoL
Various improvements and tweaks to UI.

Extended timeout that was causing players with slower hard drives to crash.

Addressed a number of client and server stability issues.

Fixed exploit where you could keep duplicating items in your inventory.

Addressed a number of stability and performance issues.

Fixed issue where players would get a gray screen in lobby when connecting for the first time.

Fixed issue where your friends list showed all your friends as offline and unable to party.

Shortened duration of Bloodhound's Eye of the Allfather clones to remain in the world by 1 second.?
GEAR
Arc Star now displays a grenade warning indicator.
KINGS CANYON
Addressed a number bugs with map geo like holes you could fall through and areas that players could get stuck in plus a bunch of other polish issues.
Related Tags