Become a god in SMITE's launch trailer for Nintendo Switch
Are you ready to become a god wherever you like? SMITE for Nintendo Switch is about to release, launch trailer available.
Published Jan 18, 2019 1:00 AM CST
|
Updated Tue, Nov 3 2020 11:49 AM CST
1 minute & 19 seconds read time
Nintendo Switch owners are about to be blessed with yet another fantastic game, Titan Forge Games will be debuting SMITE very soon for the handheld console.
Portable gamers will be glad to know that they will be able to go full god mode wherever they in about a week. Hi-Rez Studios and Titan Forge Games will be debuting their title SMITE to the Nintendo Switch on January 24th and to celebrate the launch almost being upon us they have released the above launch trailer.
Nintendo Switch owners can pre-order the 'Founder's Pack' which contains bonus loot for the player, the Foxy Amaterasu skin, 200 gems and much more. I have provided a full dot point list in the entirety of this post. If you are interested in checking out more news to do with SMITE, visit the announcement trailer here. For more information regarding SMITE for the Nintendo Switch, visit the official listing for the title here.
The SMITE Founder's Pack also grants a trove of extras that include:
Ultimate God Pack - Receive instant access to every God in the game, as well as unlocking every future God when they are released.

Dragon Empress Scylla - Summon the power of dragons as Dragon Empress Scylla! This skin is available only on Nintendo Switch™!

Dashing Deceiver Loki - Play as the Trickster God, Loki, in his fan-favorite skin, Dashing Deceiver.

400 Gems - Instantly unlock gems to start building your skin collection.

Exclusive, guaranteed access to the Smite on Switch closed Beta - Coming January 24, 2019!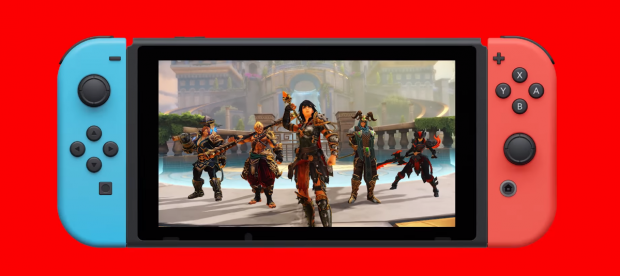 Related Tags