Made by the Dark Souls masters at FromSoftware, Sekiro: Shadows Die Twice is more stylish, fluid and strategic than its gritty medieval-fantasy predecessors.
Checking out Game Informer's new Sekiro gameplay, I was reminded just how much freedom the game offers players. Sekiro has a lot more verticality than other FromSoftware games thanks to the one-armed Wolf's grappling hook, allowing gamers to hook and zoom atop rooftops to plot tactical attacks. There's a kind of easy grace to this mechanic that opens the doors to all kinds of interesting skill-based opportunities, and I have a feeling players will find very creative ways to tackle bosses and enemies throughout sixteenth century Sengoku Japan.
Grappling also helps with exploration and general traversal of the levels, all of which have tons of ledges, rooftops, tree branches, and other latchable objects to cling to. As GameInformer notes, the verticality also dramatically expands the visibility of areas and enemies to give players more foresight in execution. This is opposed to the nasty surprises that the Dark Souls series is well known for. There's a sense of more preparedness with Sekiro and gamers won't have to keep their guard up as much--or at least in the same way as with other FromSoft Soulsborne games.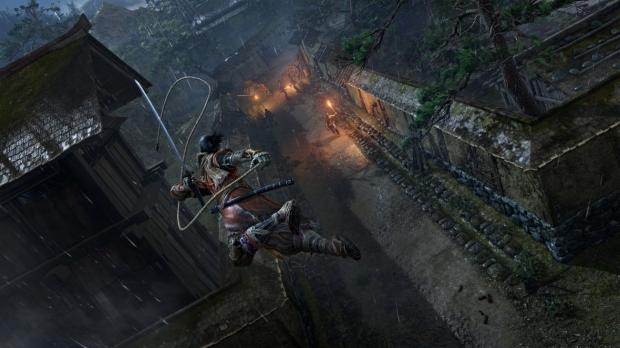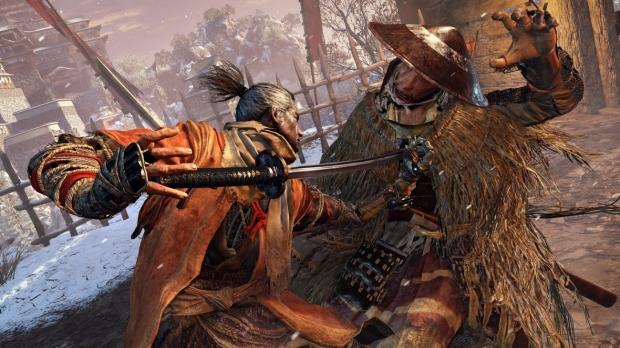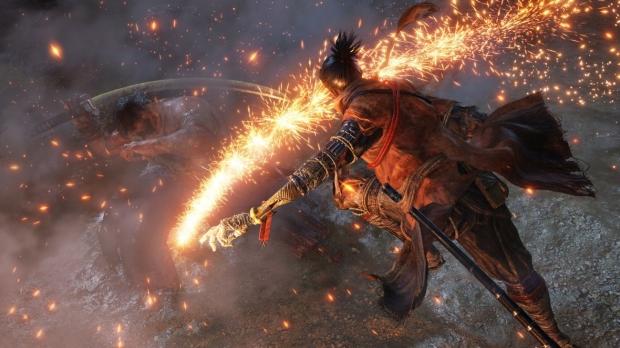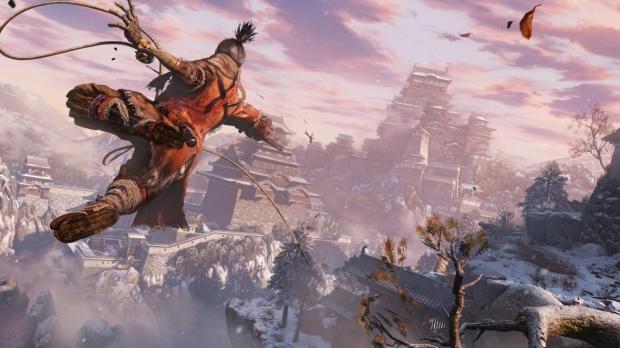 This verticality was actually channeled from a beloved classic ninja franchise. Sekiro started out as a Tenchu sequel but morphed into something much greater as the team worked on it.
Everything I've seen so far paints Sekiro as a must-have for Tenchu, Dark Souls, and even NiOh fans. I personally can't wait to try it out and maybe we'll get a demo of sorts before it launches in March.
Sekiro: Shadows Die Twice launches on March 22, 2019 on PS4, Xbox One, and PC. Check below for more info about the game:
In Sekiro: Shadows Die Twice you are the "one-armed wolf", a disgraced and disfigured warrior rescued from the brink of death. Bound to protect a young lord who is the descendant of an ancient bloodline, you become the target of many vicious enemies, including the dangerous Ashina clan. When the young lord is captured, nothing will stop you on a perilous quest to regain your honor, not even death itself.

Explore late 1500s Sengoku Japan, a brutal period of constant life and death conflict, as you come face to face with larger than life foes in a dark and twisted world. Unleash an arsenal of deadly prosthetic tools and powerful ninja abilities while you blend stealth, vertical traversal, and visceral head to head combat in a bloody confrontation.

Take Revenge. Restore your honor. Kill Ingeniously.