Dragon Age 4 could have live multiplayer
BioWare could bring some sort of multiplayer or live mechanics to Dragon Age 4 that open up the game in new exciting ways.

Published Thu, Jan 10 2019 4:32 PM CST
|
Updated Tue, Nov 3 2020 11:49 AM CST
BioWare has big ambitions for Dragon Age 4, and plans might include some new form of interactive multiplayer or live-based content.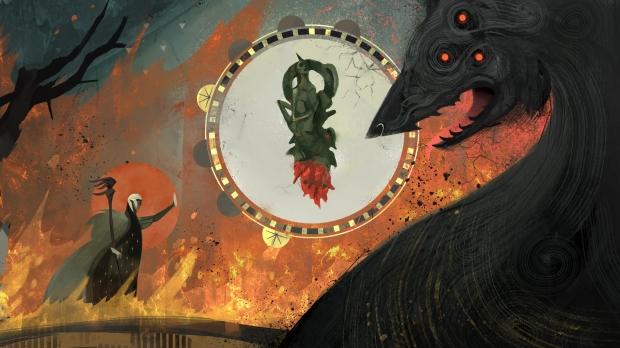 EA makes billions from online-based content, namely monetizing live service games. This trend has bled over into singleplayer games, and was found in Dragon Age: Inquisition's online multiplayer with its purchasable microtransactions, and may continue to the next big mainline Dragon Age game. A new job listing for a Dragon Age franchise Technical Director calls for applicants having experience with developing multiplayer games. Admittedly this on its own isn't enough evidence, but we can make a compelling argument when we join it with more info.
We already know how EA's business model works. Nearly every EA game has some sort of online hook to it that keeps players engaged with new content, and offers opportunities to spend money on digital items. Microtransactions--more specifically live gaming--are the bedrock of EA's strategy. So it's no surprise that Dragon Age 4 could have live elements of some kind that will be monetized (again, we saw it in Dragon Age: Inquisition).
BioWare has also said things that lends credence to Dragon Age 4 having multiplayer, or online content of some kind outside of traditional purchseable DLC packs.
At PAX East 2018, BioWare execs Mark Darrah and Mike Gamble discussed how Anthem's online-based storytelling could bleed into future franchises like Dragon Age. Armed with live services, BioWare could essentially update the game world with new content on-the-fly instead of having to meticulously craft standalone piecemeal DLC and sell it in a store.
Dragon Age 4 could have a "hub" world that serves as a gateway to other areas of the game, and said areas could be live-based and continually change and morph with seasonal events and such. These areas could have both multiplayer content where players can jump in and play with friends, or be campaign-based with new branching storylines.
"One of the things we've really done in Anthem is focus a lot of attention on Fort Tarsis [the in-game hub world]. [With agents and their interactions] it's the primary place of reactive storytelling. As a result we've pushed Tarsis further than we've ever pushed any of our hubs before," Darrah said.
"It's a more reactive space, a space that feels more living and alive, and I think going forward in future Dragon Age games or other games that you're going to see that reactivity, that depth, in our hubs that we've really been able to bring out in Anthem."
"One of the things the structure of the game lets us do is a lot more character storytelling after launch. In previous games, because of the content release structure, we didn't really know where you were in a relationship with a character, and it meant we had to write generically for characters," Darrah continued in the panel.
"But here we actually have a lot more ability to know where you are with the character and we can evolve and continue to grow these characters after launch and bring them into deeper and deeper progressions of their arcs."
(Continued below)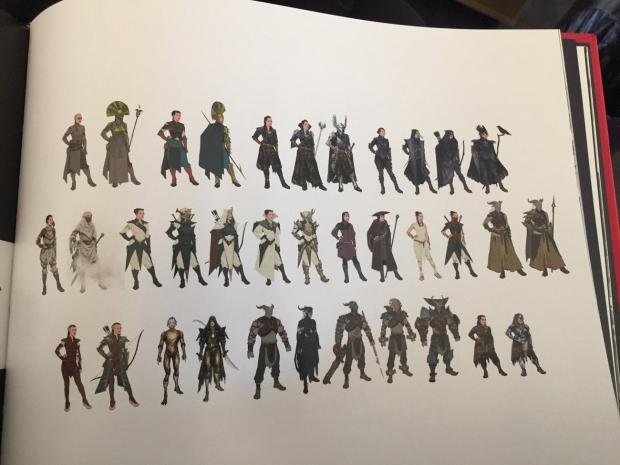 Early concept art for Dragon Age 4.
Read Also: Dragon Age 4 is BioWare's 'most epic quest ever'
BioWare's Mike Gamble expands further on this subject and gives key examples on how Anthem's live story-forging can breathe life into the studio's other games: "We've also got the continuation of stories after we launch. And that's a big one."
"If you remember back to the 'ancient times,' when we released a game that would be the story for a certain set of characters and then we would launch DLC later and be able to tell little bits of story afterwards. For Anthem, and where I think we'd all like to see us head, is the ability to continually tell new great stories throughout the months and years after launch. And we want to do that so players can just [consume] it whenever we choose."
"So for example as a thought exercise: we have all these agents, we have this great pit crew. After Anthem's [main story] we could decide 'okay now we're going to expand the storyline for one of those agents.'
"Now that certain things in the game world have happened--remember, our world, and we can change it--this changes the relationship or this changes the direction with a certain character, or this changes certain types of missions that we can go on for a certain character. Or even we add new characters or we add new agents. We can do all that because Anthem gives us the tools to be able to do all that."
Honestly I'm not opposed to this at all. I think Dragon Age could evolve tremendously with the right kind of online live framework. That isn't to say the core experience shouldn't be singleplayer-focused and be an offline RPG, but I love the idea of optional content being offered for players who want to expand their experience.
I personally liked Dragon Age: Inquisition's multiplayer and never felt the need to buy microtransactions. It was an interesting PVE-only romp that not only taught us how to use skill combos effectively, but how to utilize specific classes against certain enemies. It was a good training grounds for the tougher missions.
The only real worry here is how Dragon Age 4's theoretical online elements will be monetized. I'm expecting cosmetic-only microtransactions in the vein of Anthem, and maybe expansion macro-monetization. It's very unlikely we'll see randomized lootboxes in future EA games outside of FIFA titles.
Whatever BioWare has in store for us, Dragon Age 4 is still a long ways off.
Related Tags