Dragon Age 4 could be a long ways off
We probably shouldn't expect the next Dragon Age game any time soon.

Published Fri, May 11 2018 4:15 PM CDT
|
Updated Tue, Nov 3 2020 11:51 AM CST
BioWare is making a new Dragon Age game...but everything we've heard so far hints at a long-away release date.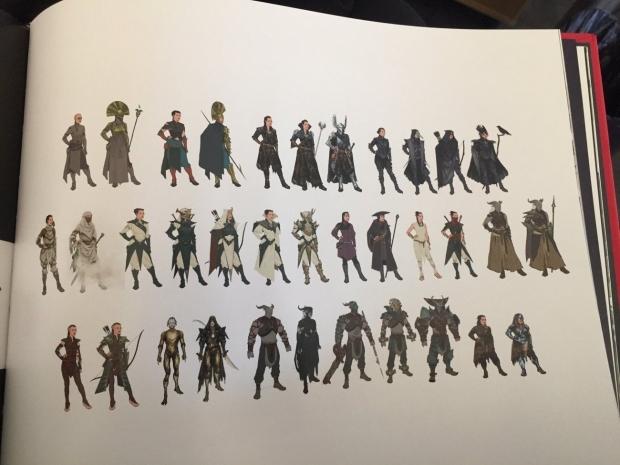 With Anthem on the horizon, aka BioWare's most ambitious open-world online-connected action game to date, it should seem obvious that the dev's other IPs will fall on the back burner. On the same heel we know that Dragon Age is next in line for a new game, especially considering Mass Effect has been tagged out after the PR disaster that was ME: Andromeda. Over the course of many months BioWare has steadily teased and drip-fed info about the next Dragon Age project. Everything we've learned thus far tells us two things: Dragon Age 4 (or whatever it's called) could be a big-budget mainline sequel and it is probably in early phases of development. Just how early though? Apparently early-early.
In a recent "state of BioWare" blog post, studio head Casey Hudson said something that could mean the new Dragon Age is far down the line. Hudson's choice of words may be deliberate or vague, but if it's the former, the next Dragon Age project is basically in envisioning and designing phases.
"It's true-we're trying something really different here. Anthem represents one way to deliver innovation and new experiences in the spirit of our mission," Hudson said in the post.
"We also have teams envisioning future BioWare games, and they're designing approaches that are different from Anthem-including one that's very Dragon Age. As we try new things, I hope that you'll come on the journey with us, and continue asking questions that will help shape Anthem into something we'll all love to play."
Read Also: New Dragon Age game could be big-budget, not RTS spinoff
I've discussed various points about Anthem and what it means to BioWare in the past, but in this case I believe Anthem will be the dev's biggest priority for some time.
Yes, every studio needs to continually work on new projects--many of which don't ever come to light--but now the gaming landscape has shifted towards longer-term live-service games, the need for constant new titles has become less and less (except for annualized sports games of course).
I'm also curious if future Dragon Age games--including the aforementioned Dragon Age 4 project--will incorporate new levels of live service elements. Dragon Age: Inquisition had optional in-game microtransactions in its online multiplayer mode but the new game could use something different. That's an interesting topic for another day.
In any case, the next Dragon Age project probably won't be here for years to come...so don't expect it any time soon.
Related Tags