Xbox Game Pass pays you for playing games
Microsoft's latest engagement strategy should keep lots of Game Pass subscribers paying and playing.
Published Jan 10, 2019 5:32 PM CST
|
Updated Tue, Nov 3 2020 11:49 AM CST
2 minutes & 21 seconds read time
Xbox thrives on the billion-dollar engagement market, namely from microtransactions, live services, subscriptions, and other community features. But it's found an ingenious way to mold all of these things together in one cohesive ecosystem that's become the new Xbox brand.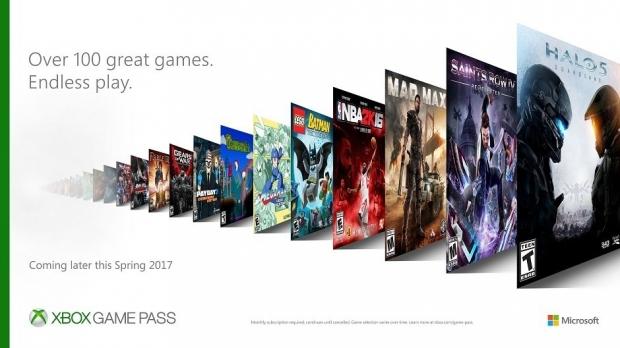 Microsoft will soon pay users rewards points for playing Game Pass titles, a move that fits perfectly into its service-focused business model. The new promo is part of the Xbox Quests program announced in 2017, but it's only for active Game Pass subscribers.
Microsoft doles out points of its own rewards currency to players who complete objectives in Game Pass games, essentially paying you Microsoft Rewards Points for unlocking achievements. Completing all the objectives only gives you 2100 MS Rewards points (less then $3).
This move is a brilliant start because it will keep users not only actively playing games, which ultimately sparks full game sales on Xbox LIVE, but also keeping them actively subscribed to Game Pass. It's specifically designed to make you want to play content and stay in the subscription ecosystem so you can "earn" points.
Data also shows you're more likely to buy the game and keep it if you play it on Game Pass for extended period of time, hence the engagement quests.
The only problem is the payout. Microsoft needs to up this to make it truly worthwhile. But at the same time that's not really their goal: the thought process here is that gamers will simply play Game Pass games anyway, and now they can earn incremental values while doing so. This is the kind of grindy, microtransaction mentality that goes into live service games and it's being implemented across the entire Xbox service spectrum.
Check below for the goals and their current payouts:
For the first time ever, you can earn points playing any game from the Xbox Game Pass catalog. Complete up to seven exclusive Xbox Game Pass quests before February 3 and earn up to 2100 Microsoft Rewards points:

Extraction Expert: Complete two specific extraction achievements in Tom Clancy's The Division to get up to 200 points. You earn points with each achievement. Complete this before January 31.

Metro Redux: Play Metro 2033 Redux and Metro: Last Light Redux to complete four specific achievements and get up to 200 points. You earn points with each achievement.

Adventurer: Bring out your inner adventurer and get up to 200 points when you complete two specific achievements in Strange Brigade. You earn points with each achievement.

Achievement Hunter: Get points with your first achievement and continue to complete up to 21 achievements in any combination of Xbox Game Pass games to get a maximum of 600 points.

Genre Explorer: Get 300 points when you complete an achievement in three games from different genres.

Play something new: Complete an achievement in a Xbox Game Pass title that was added in December to get 100 points.

Quest Master: Complete all Xbox Game Pass quests to get an additional 500 points.
Related Tags