Update: No it's not, that award goes to Alienware. Devindra Hardawar, the Senior Editor of Engadget tweeted me with a simple 'Nah' and pointed to the fact it was Alienware with its new gaming laptops rolling out with 240Hz displays.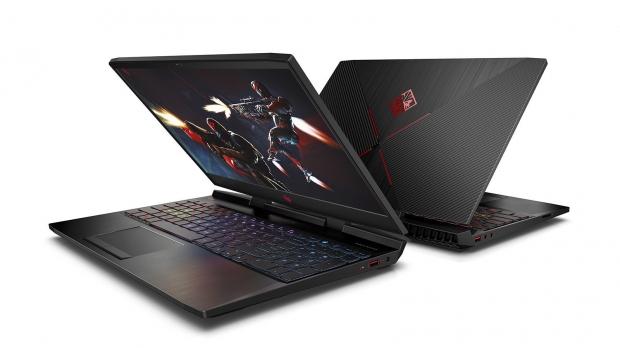 The new Omen 15 laptop comes with a 15.6-inch 1920 x 1080p display with a TN panel, with a huge 240Hz refresh rate. This is the world's first 240Hz gaming laptop and HP should be proud of that, but it's definitely something I expected from a company like Razer, and not with the Omen 15 - but bragging rights rightfully so, HP. There is a normal 60Hz IPS-based display option, with this lower-end Omen 15 shipping in February, while the 240Hz version ships in July.
You'll need some CPU and GPU grunt to hit 240FPS even at just 1080p so HP has included NVIDIA's new GeForce RTX 2070 with Max-Q GPU that features 8GB of GDDR6, while it rocks an Intel Core i7-8750H processor. There's also 16GB of DDR4-2667 RAM, 128GB SSD and 1TB HDD, as well as Wi-Fi 6 technology.
HP will be pricing the 60Hz IPS version of the Omen 15 gaming laptop at $1369 and goes on sale next month while the higher-end 240Hz Omen 15 hasn't been priced and won't ship until July. All that tease for nothing... for another 6 months.